Serif DrawPlus X6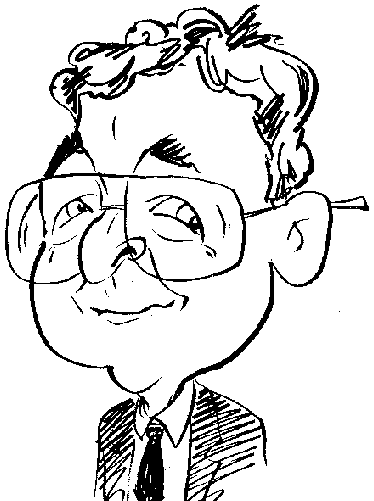 Review controls
Once regarded as an upstart as it offered graphics software at prices well below the accepted standards of the day, Serif is now an established software developer with a range of offerings such as this next title.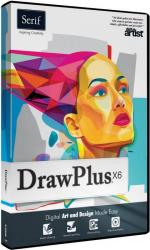 click image to enlarge
While you could easily spend several hundred pounds on a product for creating drawings and artwork (no names, no pack drill), there are more economically priced offerings available for the discerning user. One such title is DrawPlus from Serif. The latest version of this software is now up to X6, that's 16 to you and me.
As part of the usual style of Serif installation routine, requiring the entry of a 25-character serial number, you have the option to include version 7 of Apple QuickTime. While not the quickest installation, the process is straightforward and requires little intervention from the user. This free Apple utility will be installed once the main routine has been completed.
Firing up DrawPlus brings up the usual Serif menu option, overlaid on the program's main interface. This menu has the usual options of Create, Open and Learn plus an additional View category which initially gives you access to some sample images as does the Open category. Various animated tutorials with a UK commentary, can be accessed to discover more about some of the features of DrawPlus. When creating a new project you have the option of selecting from starting a new drawing, producing a key-frame or stop-frame animation, and importing a PDF document.
As well as the familiar overlaid menu option, Serif has stuck with an interface that greets users of the previous version of the product like an old friend. Why confuse users by changing the interface when it works well. Running across the top of the screen is the standard arrangement of drop-down menus and toolbars. Vertical and horizontal rulers run across the top and down the left side of the screen to help with the placement of objects.
The left side of the screen also houses a comprehensive set of tools with many having a pop-out facility allowing the user to select from available options. Pencil and brush implements can be used and enhanced with artistic text, geometric shapes, free-form painting and specific tools to crop, blend, fill and insert pictures to mention just some. A How To pane can be revealed to provide step-by-step instructions dealing with whichever tool is selected.
The right side of the screen is taken up by the Studio Area. Divided into three sections, the Studio Area covers different aspects of the program. The Colour section has tabs allowing you to switch between a colour wheel, swatch, transparency and line options plus a new stencil feature. The second section bundles together styles, brushes, layers and a gallery of clip art that can easily be added to your work. With the third section you can arrange, align or transform the different objects in your designs.
Over the years, and various versions, DrawPlus has grown in functionality as Serif has added features. The program supports a range of file types including JPEG, PNG. GIF, and Adobe Photoshop file format. You now also get the new PDF /X-3 format that is popular with those in the printing industry. When creating designs you can work with watercolour, pastel and charcoal plus use sprays that can deliver glitter, flowers and other decorative effects to pamphlets, flowcharts, layouts and other types of documents either starting from scratch or using one of the supplied templates.
This version X6 of DrawPlus now supports 64-bit Windows allowing users to work with larger file sizes. A brand new engine means that several tasks are carried out quicker. New tools for drawing arcs, spirals and triangles have been developed. All three of these new tools are located on the Pen Tool option. If you like the colour scheme used by a particular scene then you can use it to create a custom colour palette and with DrawPlus now supporting Pantone GOE Colour Space, you have access to over two thousand colours.
Another new feature that has been added to this version of DrawPlus is Phenakistiscope Quickshape. I am glad I could write the name of this feature rather than struggle to pronounce it. By following the instructions for this feature, which involves using the rotate feature found on the Pointer tool, you can create a mobile that gives the illusion of movement as your Phenakistiscope is printed, cut-out and spun on a pencil or other implement.
As with the previous version of this software, Serif has kept the same price point of £81.69. As far as I am aware there is no upgrade option from earlier versions. DrawPlus has an impressive range of features that come your way at a reasonable price point. You might have to search a little to find some of the tools as their positioning is not always where you might expect to find them but checking with the program's Help feature could point you in the right direction. Minimum specifications call for a system with 512MB of RAM, 778MB of hard disk space (slightly less than the previous version) running Windows XP (SP3) and later.