CorelCAD 2013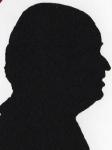 There is one product in the CAD market that people think of even if they never use CAD. However providing certain rules are adhered to there is no reason why others cannot work in the same arena here an offering from Corel.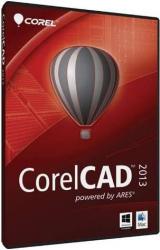 click image to enlarge
Most CAD packages are not cheap and this offering from Corel does not break this rule. The name everyone knows was when I last saw a copy protected by a dongle. Unlike other Corel products you do not get extra bundled offerings.
However the price is the offering here from Corel as it reads and writes even the latest version of AutoCAD files in .DWG format.
While I have only used it in the Windows environment it is said to work just as well for those working in the MAC arena. If you use AutoCAD then you should have problems using the 2D drafting tools provided by Corel.
If you want 3D then you can add this to your designs with 3D modelling which can be edited and viewed and as you can also link to advanced drawing packages like CorelDRAW then reality can become the future before it's designed. For those who need it .PDF is available as an ideal notation to the drawings you have created.
For those unsure if CAD is what they need then a free trial is available. If you purchase the full version and decide it is not for you there is a 30 day money back guarantee. Both these offers are available from the Corel site.
This is another product that I installed on a Windows 8 machine and I can see how touch will make like even easier even though the machine I used did not have it. It will also work on Windows 7 both these are 64bit versions. However assuming you have enough memory a 32bit version will work in XP, Vista Windows 7 and Windows 8.
You need 2GB RAM as a base but 4GB is recommended. The hard disc space is 500MB and your screen must display a minimum of 1024x768 but 1280x800 is recommended. A CD-ROM is required for installation unless you purchase it as a download.
The MAC specifications are much the same with 1GB of RAM being the minimum and operating system 10.58 or later.
My installation needed 730MB of hard disc space but I had also to upgrade Net Framework with a reboot it took five minutes.
Once installed you will need Internet access to enter the 27 character serial number to use the program in full mode.
Briefly the new features are 64bit support, DWG for 2013 yes AutoCAD have changed the format yet again, support for Windows 8 and MAC Mountain Lion 10.8, improved loading times stated to be up to 40% faster. Also Align viewport tool as well as a Revision Cloud tool so you can easily see what area has been recently modified. Other new features are DGN Underlay, In-Place text Editing and the Explode X command that allows you so you can convert Elipses and Splines to Polylines. The addition of audio allows changes to have audio to explain them. Visual Studio for Applications is improved as is the implementation of LISP commands.
The best price I could find for Corel CAD 2013 is £589.99 from the link below, should you have certain earlier versions upgrades are available from £174 also available from the link below. Neither are impulse buys but if you use AutoCAD you will know you almost need to move the decimal point to the right to get the price.
http://www.corel.com/corel/product/index.jsp?storeKey=gb&pid=prod4990079