ESET Smart Security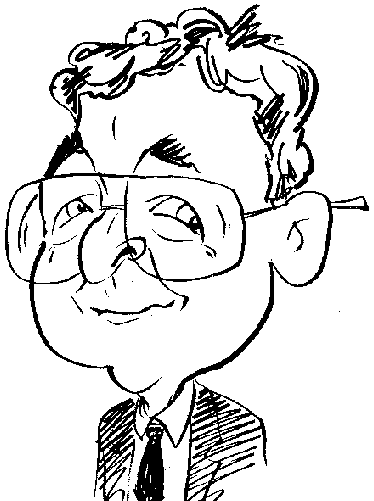 Review controls
There are numerous products offering to protect your computer from malware. One such offering is ESET Smart Security.
There is an old expression that begins "There is more than one way to skin a ****" – I leave you to replace the asterisks with your choice of object whether living or not. A similar kind of sentiment could be applied to your computer as there is more than one way to protect your computer from the masses of nasties that are trying to do their best to invade your personal data. Numerous companies offer their own particular solution with packages designed to seek out resident threats and block the entry to future invasions. One such solution, probably not as high profile as some other offerings, is ESET Smart Security.
My first introduction to this product came with the current version 5 of the software. This is the company's All-in-One solution for providing protection against a range of threats. Smart Security 5 contains a firewall, parental control plus anti-virus, email and Internet protection along with the ability to create a rescue disk. As part of its installation procedure, this product will check for system for the presence of any other software which might cause a conflict such as other security packages. You can decide whether to remove the item(s) or ignore the warning.
The installation allows you to select from a Typical or Custom operation plus whether to join the ESET Live Grid feature which can provide advanced early warning of possible threats based on feedback from ESET's family of users. The program will automatically detect the existing network and give you a choice of protection depending upon whether you are operating a public or home type of operating. For full functionality of this software you will need to activate this product by the entry of a serial number or authorised user name and password.
ESET Smart Security adds itself to your task bar and will run an immediate download of the latest version of the company's virus signature database to bring your protection up-to-date. In my case this involved a download of 44194KB of data which is then seamlessly integrated into your protection system.
The Smart Security 5 interface opens with a Home screen showing the current status of your computer. By default my computer was set up with maximum protection for the computer, network, web and email plus online parental control. Various options, listed down the left hand side of the screen are available from the Home screen. You can select from topics listed as Computer Scan, Updates, Setup, Tools plus Help & Support.
When opting for the Computer Scan section you have a choice of selecting from scans designated as Full, Smart, Custom and Frequently Used. A full scan, which takes the most time, required 55 minutes and 19 seconds with 275730 items being checked on the test system. While reasonably thorough, I felt the process was slower than I would have expected due to the limited amount of data on that particular computer. As a result I would suggest that any full scan should be scheduled to run during quiet periods when the computer will not be required for other resource using tasks.
As you would expect Updates provides details of your virus signature database plus the activation status of your copy of the software. The virus signature database should be up-to-date as the program automatically checks for updates by default when it runs following boot up.
When accessing the Setup option you can make adjustments to General and Advanced settings. While the General settings just involve selecting the appropriate time interval from a pick list plus enabling or disabling items listed as Computer, Network, Web/Email and Parental Control; the Advanced setting page requires you to drill down through a hierarchical listing of a choice of subjects which could confuse a less experienced user.
The Tools section consists of ten different tools or tasks. You can view Log files and protection statistics plus check out any monitoring activity and running process (this last item can take up to a minute to display and data). Other tools include a scheduler (useful for that full scan), a quarantine area, network connection, create a rescue CD plus send a suspected file to ESET for analysis.
ESET Smart Security 5 is a useful product that is generally easy to use and performs to a reasonable standard. With the quality of the competition in this particular field, ESET Smart Security 5 could well struggle to make inroads with users. The program should run on any Windows 2000 and later system with Internet access. A one-user license will cost $39.99.