Corel WordPerfect X6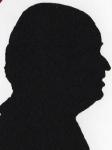 Review controls
Hands up those of a certain age such as me who used WordPerfect as a Dos product and then as an early Windows offering before Microsoft Word seemed to rule the world, but still in the legal and medical world WordPerfect rules.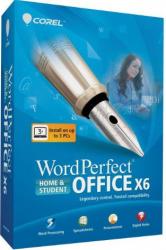 click image to enlarge
Sometime ago Corel purchased WordPerfect and then not a lot happened, here a new version, outside the US it is no longer a boxed product so a 440MB download is required – even for a trial – but this is the full product and everything in the shipping product is available in the trial but be quick as its only a seven day trial.
If you like it then a 31 character serial number is all you need to turn it into the full product without any further restriction. However do expect perfect integration for those who have used Microsoft Word for the last 'x' years.
Returning to the download, once installed you find you are 1.2GB of hard disc space down. My install took around 10 minutes on a reasonable Windows 7 system.
It's been a while – and a few editions – since I have looked into WordPerfect. Microsoft is moving Word more towards Web based use, looking at this latest release from Corel there is not much sign of that here with the Desktop still being in pole position – something a lot of people like – and Corel still see this as the way to go.
Things that seem new to me are the ability to create ebooks in the Kindle .mobi format and multiple panel support. WinZip became a Corel product a while ago and both WinZip and something called WinZip Courier the latter used to automatically compress large email attachments. You also get Corel Video Studio Essentials X4.
While most will know WordPerfect the suite also contains Quattro Pro (those old enough to remember a three way race between Lotus 1-2-3, Quattro Pro and Excel) and finally their presentation product named Presentations. Other things in the suite include WordPerfect Lightning a note taking application to challenge One Note and PDF Fusion to create PDF files from multiple file types regardless of where the files started life. Corel certainly win the battle with ease of creating PDF with a single click from within all the main packages.
Of course those who have used WordPerfect for years will love the fact that reveal codes is still available to be used.
The support for viewing documents within web browsers is improved over the last version that crossed my desk. Corel has allowed other changes such as the more widely used Recent Places way of searching is there but you have to delve to select it.
This and many other little differences would have been dealt with in the manual – and may well be so in USA and Canada – who still have the boxed version option. In the UK and the rest of Europe you have to rely on the in program help which is rather good, but being 'old' I prefer the feel of a manual rather than staring at a screen, but at least with multiple panel support the help can be open on a different screen to enable you to see where you are while trying to solve the problem or make the change that you delved to make.
While the suite is not that 'web' friendly there are iPhone and iPad viewers are well as the new Android viewer.
So if you have supported WordPerfect through thick and thin no doubt you will continue to do so. Those who long ago were 'forced' to join the Microsoft camp may well stay there but compatibility is now much better and you should be able to product similar output using WordPerfect.
Doing my searches found Corel WordPerfect as a download (7 day free trial option) from the link below. You also have a 30 day money back option; the download price is £281.99
http://www.corel.com/corel/product/index.jsp?pid=prod4720105