A Suite of Applications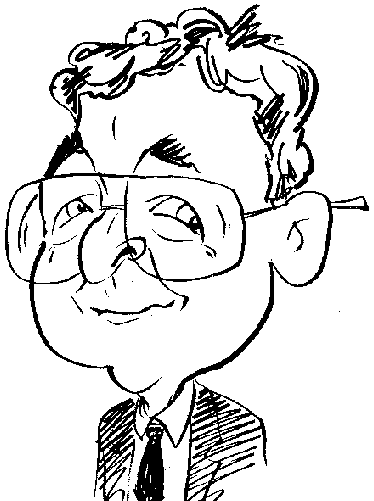 Review controls
To integrate or not to integrate is the option. Cyberlink has gone for the latter with its collection of graphics applications.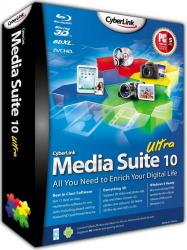 click image to enlarge
While Cyberlink is probably best known for its PowerDVD and PowerDirector products, the company also has developed a number of other titles covering different aspects of media management which could prove useful. You could, of course, purchase these items on an individual basis or opt for the less expensive route that is available with Cyberlink Media Suite. This product is a collection of various Cyberlink's products. Now up to version 10, Media Suite is available in either Ultra or Pro editions.
This review is based on a downloaded copy of the Ultra version of Media Suite 10 which means I have not had access to any printed documentation that might be included in the boxed version. Media Suite 10 features the five main offerings of PowerDVD 12 Express, PowerDirector 10, MediaShow 6, PowerToGo 8 and PowerProducer 5.5. This confusion of version numbers is further complicated by the additional six titles that make up Media Suite 10. In addition to the main titles you also get LabelPrint 2.5, MediaExpresso 6.5, PowerBackup 2.6, PowerDVD Copy 1.5, Cyberlink Instant Burn 5 and WaveEditor 2. As such the Media Suite 10 could be described as a liquorice allsorts of software. Bringing all these applications together is the PowerStarter front-end module.
When you first launch Media Suite 10 you will be asked to supply your registration details which seems fair enough. However it quickly begins to grate on you as you are requested to supply the exact same details the first time each of the various applications are run. This is hardly a user-friendly approach and is certainly not a welcome introduction to the program. Cyberlink really needs a rethink to come up with a better approach to this product and fall back on the response that they are individual titles rather than an integrated suite.
The PowerStarter front end promises to let you organise, play, edit, burn and share by offering you an initial choice of categories as you select from Movie, Video, Photo, Data & Backup, and Utilities as you first port of call. When selected, each category will open up into further choices relevant to the particular topic. For example Movie gives you options to play a single disk or folder plus view online movie information while Video will let you play, edit, convert and organise your video files. The Photo option includes choices to view 2D/3D images, create a slideshow plus import and organise content. The appropriate application to deal with the task will then be opened automatically for you without you having to work out which one to use. A similar approach can be found in Nero and Roxio (now part of the Corel family) offerings.
There isn't really one application in this collection that spreads its influence over the whole spectrum of Media Suite's functionality. Some applications are called on more than others with perhaps PowerDVD, PowerToGo, MediaShow and MediaExpresso leading the way.
PowerDVD provides playback facilities for the Movie and Video plus Music. Not only does it allow you to play 2D/3D movies but it can convert 2D Blu-ray movies to 3D and integrate with various social networking sites. PowerToGo handles your disk burning tasks including mounting a disk image on a virtual drive. MediaShow, incorporating 3D support and improved face tagging, manages your digital content with a range of filters to speed up searching. MediaExpresso is the only application in this package that places its own icon on your desktop. It is the tool that one that is supported by different mobile devices.
When videos need to be edited then PowerDirector can be called upon. This application includes MKV and FLV imports, faster rendering, 3D support and the creation of AVCHD/BD disks. PowerProducer has a range of templates for producing Blu-ray and DVD content.
As you would expect PowerBackup can back up content to optical media while WaveEditor lets you edit audio files and create ringtones. When you need to make a back-up of a non-copyright DVD movie then PowerDVD Copy is available while InstantBurn is a packet writing tool and LabelPrint lets you design and print labels for your disks.
While it is likely that most users will not need all the tools in this collection, the range of functionality is such that Media Suite 10 could prove to be a useful addition to providing many media related needs. As mentioned there are two versions will Ultra being priced at £99.99 while Pro costs £74.99. You will need to be running Windows XP and later with around 2.5GB of disk space.
http://www.cyberlink.com/products/cyberlink-media-suite/overview_en_GB.html