Corel Fusion PDF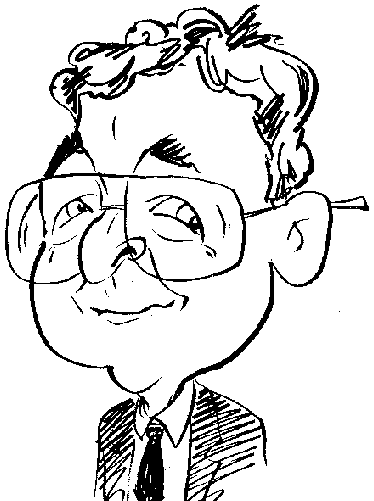 Review controls
Taking liberties with the first two lines of Pete Seeger and Joe Hickerson's classic folk song "Where have all the documentation gone, Gone to PDF every one".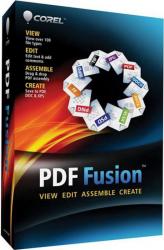 click image to enlarge
Ever since Adobe introduced the Portable Document Format technology, more and more documents have made the transition from paper to the digital platform. While Adobe holds the high ground with its Acrobat product, other companies have produced their own offerings to read and create documents in the PDF style. One such product is Fusion PDF from Corel.
A fairly lengthy installation procedure gives you the opportunity to select the destination drive and folder. You can opt for either a Complete or Custom operation with the latter allowing you to select which of the three components (Fusion, PDF Printer and Office Addons) of the software will be included in the installation. You need to ensure that you enter the supplied 19-character serial number otherwise you will be limited to using just the free Viewer and Converter options along with a 30-day trial of the more advanced features of this product.
While I was not surprised by the lack of any printed documentation with this product, I was surprised to discover that Corel had not included a PDF version of the User Guide on the CD. This, after all, is a product that is based on PDF technology and you would expect it to make use of its technology to help the user. If nothing else the inclusion of a PDF version of the User Guide would have been a good advert for the software's PDF creation ability but Corel obviously thinks otherwise. Fortunately there is a reasonable Help feature.
PDF Fusion's opening interface makes it very clear that drag & drop plays an important part in this program's functionality. Along with a standard Windows style menu bar running across the top and a tool bar, positioned on the right rather than the more normal left side, there are three clearly labelled areas into which you can drag & drop documents from outside the program for presentation in one of the three modes supported by this product. These three modes are Page, Assembly and Flick.
Page view, as its title indicates, offers you a page by page view of your document. When you need to reorganise a document or combine pages from separate documents then you can switch to Assembly view which presents each page as a thumbnail which can be dragged & dropped around to suit your needs. The third type of view, namely Flick, again uses thumbnail images of pages presented in a type of carousel that you can rotate in either direction to select the page you want. There is also an option to open files from within Fusion and these are shown, by default, in Page view mode.
When creating a new document you will be able to enter free text using a built-in text editor feature that allows you to select the font and its attributes including alignment and colour. You can mix fonts, styles and colour and move this text box around the page. There is also a Spell Checking facility that will underline any errors it finds. You will need to right click on an error in order to select the appropriate word from those offered. However this Spell Checking facility is only available when entering free text or with the Comment and Notes features. Other features available include adding bookmarks, hyperlinks and a watermark as long as it is in text format.
I could discover no method of adding an image to a page being created within Fusion. The only way I could find to carry out this type of task was to create the necessary page with an image in position from another product and then bringing it in as a new page. While hardly difficult, this is not the most user-friendly approach.
Fusion's main strength is its ability to handle documents that have already been created elsewhere. With over 100 supported file formats you have a wide ranging choice covering word processors, spreadsheets, presentation packages and image formats among its remit. As you would expect the list of supported file formats includes the various types of Microsoft documents, Adobe Illustrator and Photoshop plus the Word Perfect family.
Fusion supports multiple documents which each one being allocated a tab for easy switching between documents. If you wish to view all the documents at once then you need to opt for Assembly view as both Page and Flick views restrict you to whichever document is currently selected. Assembly view allows you to drag pages around within the document and bring in pages from other documents.
Various settings, such as those applying to the author and security options, can be applied to a document prior to saving. When creating a PDF document you have the option to select from a choice of General, Press Ready, Press Quality or Web document. Users of Microsoft Word will find that Fusion adds a toolbar to this product. This tool bar features options to Create, Send, Settings and Import files from within the host application.
There is a 30-day trial version of this product available so that you can check out whether it will suit your style of working. As long as you regard it as a product that can bring together documents created in third-party applications then you should not be disappointed with what you can achieve. Fusion PDF requires a 1,3GHz processor with 512MB of RAM and 250MB of hard disk space running Windows XP and later. At the time of writing Amazon was pricing this product at £30.85.
http://www.corel.com/corel/product/index.jsp?pid=prod4100140