Nero 11 Platinum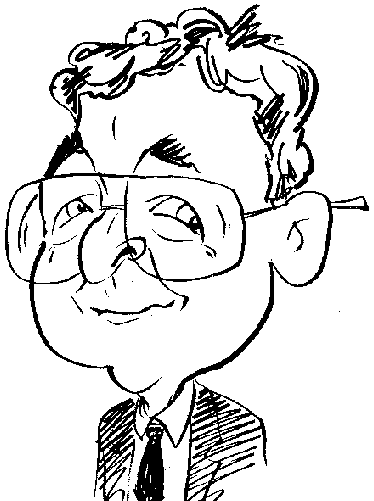 From their base inGermany, the people at Nero have been busy developing the latest version of the company's multimedia software which is the subject of the review.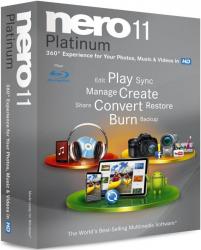 click image to enlarge
The latest version of Nero's multimedia software is available in Standard and Platinum flavours. This review is based on Nero II Platinum which contains a tool set that allows you to rip, burn, convert, edit, backup and organise your media to suit your individual needs. I should point out that I have been using the download version of the software which, while being identical to the boxed version, did not come with any printed documentation whatsoever and so I can not comment of this aspect of the product.
Be aware that you should not expect a fast installation for the software as it sets up the various modules that make up this suite of software. You could take the opportunity to have a cup of coffee. Once the installation has run its course, you could discover that over 5GB of hard disk space will have been commandeered for the eleven tools that make up this product.
Checking my desktop revealed, rather than over-cluttered it with a plethora of icons, Nero 11 limits itself to just creating icons for Nero Backup, Nero Video, Nero Ron Burning and Nero Kwik Media. This last item was released back in April 2011 and is the replacement for Nero MediaHub. The other tools that are not automatically given their own desktop icon are ControlCentre, Express, Recode, RescueAgent, SoundTrax, WaveEditor and CoverDesigner. Nero 11 basically offers five areas of functionality. These areas are designated as Manage/Play, Create, Share/Burn, Convert/Sync and Backup.
Nero Kwik Media is a tool for managing your media whether it comes from a hard drive, Android smart phone or tablet via a Wi-Fi connection. Kwik Media will automatically scan folders, drives and devices for content which it then categorises as Music, Photos and Videos. You can sort the media using different criteria. Depending upon the type of media, you create playlists, play individual items, view movies and create photo books and greeting cards. You can publish content to the Internet or burn it to a disk.
When working with video, Nero gives you a choice of Express or Advanced editing. Content can be captured from AVCHD cameras and Windows Live Movie Maker amongst others. Multi-track editing is possible with picture-in-picture effects with both being available when using Express mode. Switching to Advanced editing lets you work with a multi-track timeline and have complete key frame control. Other features include on-screen text editing, 2D and 3D scenery effects and titles plus having access to more audio and visual effects than previously available. Needless to say this editing capability is meant for home produced or non-copyright content.
Having produced your video content using the available tools, Nero 11 provides you with options to convert the media into formats suitable for various devices. The completely rebuilt Nero Recode found in Nero 11 makes this task easier than in earlier version of the product. When setting up a job you can drag & drop content into the appropriately named Drop Zone for easy access. Customisable profiles are available for tackling different types of jobs which can be carried out individually or as part of a batch operation.
You can convert videos for playing back on a range of mobile devices such as the iPhone, PSP, PlayStation 3 and XBOX 360. Unwanted menus and foreign languages can be removed to help shrink the size of the content for running on devices with limited storage capacity. You can even extract an audio track from a video for listening on your MP3 player. Synchronisation, using Wi-Fi, can be set up with certain mobile devices. YouTube, Facebook and Twitter fans will have access to tools for sharing content with others.
Nero (even when the company went under the name of Ahead) has always been known as the burning company and this aspect has not been forgotten with the latest version of the company's software. With this product you can burn away to your hearts content even when the media involved is Blu-ray. New to the burning section in Nero 11 is SecureDisc Surface Scan. This tool provides data integrity protection with features such as guarding against unauthorised access while making it easier to retrieve data from a damage disk. Nero has also improved its DiscSpan feature when data needs to span more than one disk.
Rather than just provide disk protection, Nero 11 also gives you content protection with its new backup service. This is LIVEBackup. It can be set up to provide automatic and continuous backup security with just one click. Options are available to have incremental backup and limit the content to that found within the Kwik Media library. Free 5GB of online storage is provided for one year.
Offering plenty of help with easy to follow start-up screens for its various tools, Nero 11 Platinum can take care of your media needs. Although you may not need all of its features on a regular basis, those that you do should give you your money's worth. As review the download version of Nero 11 Platinum will cost £69.99. The Standard version, minus Blu-ray support, on-line storage and the synching capability, is priced at £49.99. System requirements call for a 2.2GHz Intel Core II Duo, 512MB of RAM, 5GB of RAM with support for DirectX 9.0 running Windows XP (SP3) and later.