Performance Software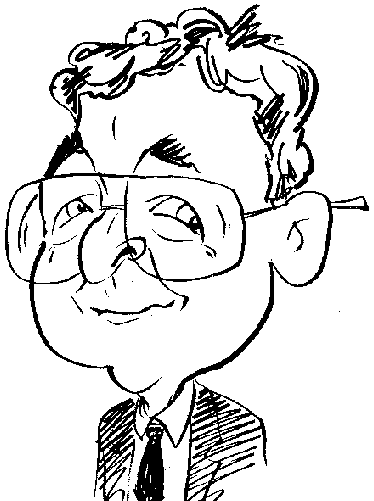 Review controls
While I have been a long-time user of WinZip, both prior and after its integration into the Corel family, this is the first time I have come across WinZip System Utilities Suite.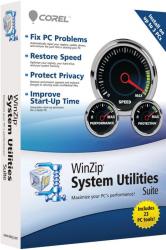 click image to enlarge
Consisting of 23 tools covering different aspects of your PC's performance, WinZip System Utilities Suite comes with a user license that allows you to install the product on three different computers running Windows XP and later. It has to be said that my initial experiences with this software did not get off to the best of starts but matters improved a little later on. Part of this blame could be put down to the total lack of any documentation supplied with this product. There is no printed User Guide, Getting Started sheet or even a PDF file to offer assistance. Novice users were obviously not considered when producing this package.
When installing this software you are given no choice as to the destination for the files that will be added to your system – a big no-no as far as I am concerned. At the conclusion of the installation process, a Web Activation screen will appear automatically. This screen requires you to enter your name, email address (twice) and the 24-character code located on the disk envelope. Be aware that this activation code is case sensitive. In return for this information you will be shown your Registration Code. An email will also be sent with this information. You will then need to register the product by entering the 27-character code (this time it is not case sensitive) to gain full access to the software.
WinZip System Utilities Suite opens with its Home screen that consists of various categories of tools down the left side with the rest of the screen given over to feedback about the current system status. The status covers the areas of Security, Cleaning and Optimise. As this software had not had an opportunity to carry out any of its tasks, I was not too surprised to note that the three categories were all rated poor even though other security, cleaning and optimising software had given the computer a clean bill of health.
Topping the list of Tool categories was a Smart PC Care option which seemed like a good place to start. This module runs automatic scans as it looks for junk files, spyware & malware, outdated and missing drivers plus Registry problems. Surprise would be putting it mildly when I took a look at the numbers of errors that were being reported by these scans. Shocked would be a more likely description.
According to this software, the test system had 340 junk files, 16036 instances of spyware & malware, 17 outdated or missing drivers plus 553 Registry problems. This was a computer that had been carrying out its various duties without showing any adverse effects. With numbers such as these, it would cause more than a degree of consternation with less experienced users or even those with a degree of expertise.

Some further investigation was called for, so I clicked on the details button that accompanied each category. This revealed that most of the junk files related to error reporting data files - which was fair enough. However I failed to see how reporting that temporary Internet Explorer files, history lists and cookies could be regarded as spyware & malware except in extreme circumstances. The out-of-date and missing drivers were mainly to do with Intel system drivers while Registry problems seemed to be concentrated on ActiveX and Com entries plus a few invalid search paths. As this PC Care module only offers an option to fix all rather than tackle each section individually, I declined the offer and decided to look at the tools one at a time.
Selecting the Registry category gives a choice of a Cleaner or Optimiser. Even though a scan had been recently implemented of the Registry with PC Care, a new scan is required when accessing either of these tools and any other tools featured in this suite. You can select any items identified by the Cleaner for removal while the Optimiser will scan the content of the Registry and offer to compress it when you next restart the system.
The Disk Cleaner & Optimiser category provides tools to clean the system of any junk files, defrag the disk, run a doctor tool to scan the disk when next you reboot and present a report on the files that are taken up space on your hard disk. There are options to apply settings to produce a better game playing environment. Optimise the use of memory plus download, backup and install out-of-date drivers. As with other aspects of the program, making sure you have the latest drivers can be a time consuming operation.
For example running a check for spyware took over 80 minutes on the test system with 144 cookies being found. You can either opt to delete the cookies or place them in quarantine. Other options include backing up and restoring data, tools to manage your Start-up routine plus check for and delete any duplicate files and a scheduler to set up regular scans etc.
While the mix of tools available with this suite is reasonably comprehensive, they are not the quickest in carrying out various tasks. In some cases these tools perform tasks that are already covered by the operating system. Any performance improvement using this software on the test system was minor at best. The lack of any documentation is a handicap, making this product unsuitable for the less experienced user. Priced at £33.99, WinZip System Utilities Suite requires a computer running Windows XP and later with Internet access for product activation.