Corel Painter 12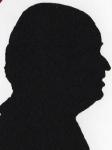 One reason I like Corel products is that they are intuitive another is they give you printed documentation. To be fair it's a Getting Started Guide but as that is a 124 page hard back book you start to see this is not a trivial package.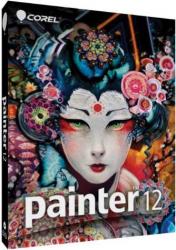 click image to enlarge
This is a dual platform product as the DVD installs on both Windows and MAC. Installation of all parts took only around twelve minutes and used 1.3GB of hard disc space.
It will run on XP with the proviso that is has a 1GHz processor and 1GB of RAM, certainly my XP system does not have that. I installed it on a 64bit Windows 7 system. For Vista or 7 it needs either 32bit or 64 bit operating system the processor and RAM as above and you can do a smaller install at 600MB, you also need a 1280x800 or greater display.
I have reviewed a few other Painter versions, the last was version 12 and there are numerous interface changes since then. I remember one version a while ago that was supplied in a large can of paint not the easiest to store for the end user or the dealer but it was certainly eye catching.
The most obvious is the new image dialogue which is now full screen at 150dpi rather than 810x500 at 72dpi.
With areas getting larger it is important to have a thumbnail view to show exactly where you are when zoomed into a part of the display. This is called the Navigator panel and it can save a lot of time when you return to an image.
Another huge improvement is in the Brush Selector panel, this used to leave you trawling through all the available looking for the one you wanted, now select your medium such as chalk, pastel or oil on the left and then the appropriate brush on the right, a vast improvement. This also keeps a list of the brushes recently used.
There are three new ranges of brushes added to Painter 12, Real Watercolours, Gels and Real Wet Oils the results are excellent, this does not mean that previous sets were not this just adds extra dimensions to the spectrum.
All the brushes can be used with different intensities this is very CPU heavy and even on a multi core processor the response is hardly lightning fast but creating a masterpiece has never been anything created in an instant.
Also new are the Clone Source panel and the Mirror Painting mode the latter I found extremely easy to implement. The Cloning allows you to pick up colours from anything else on the screen rather than relying on your eye.
Do not think of this as a trivial package just like their main package CorelDRAW you can produce something with little work but to produce excellence not only requires practice but also still, remember the 124 page Getting Started guide. The manual itself is on the DVD in the now normal .PDF format but to use a specific feature in a certain way being on a DVD is acceptable its when you can't use the package at all without referring to a .PDF file that I find annoying.
I would have loved to try a Tablet (such as the Wacom currently on offer with the product) but this was not available to me.
So for £198.21 including free delivery you can get the full product as below.
http://www.amazon.co.uk/gp/product/B004W6J2C0?ie=UTF8&tag=gadge0a-21&linkCode=as2&camp=1634
Or for £102.42 including free delivery the upgrade version as below.
http://www.amazon.co.uk/gp/product/B004W6J2BQ?ie=UTF8&tag=gadge0a-21&linkCode=as2&camp=1634
http://www.corel.com/servlet/Satellite/gb/en/Product/1166553885783#versionTabview=tab0&tabview=tab0
The link above has videos and also a free trial version.