Norton 360 v5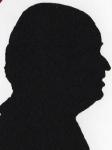 Review controls
Over the years I have been one of Norton's fiercest critics. In fact I could not even manage to complete a review of an earlier version. Windows still warns of incompatibility but with this version I have yet to find them.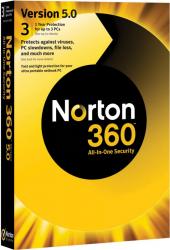 click image to enlarge
I am not a fan of the 'licence' principle but for certain products like anti virus being able to get updates is essential. The product I was sent is a licence to use Norton 360 v5 on up to three PC's for a year, hopefully without nagging.
I have reviewed numerous PC's, Notebooks and Netbooks that all have 60 or 90 day trail versions, what used to be the main problem was access to and closing down took far longer with various versions of Norton installed.
The installation of Norton 360 took 514MB of hard disc space and was completed in six minutes, the PC I placed it on was a Netbook that had previously had Linux on it and so no anti virus software. The boot times for this machine before Norton 360 were 60 seconds startup and 10 seconds shutdown, after Norton 360 they are 68 seconds startup and 14 seconds shutdown. All that was on the Netbook before was Windows 7 Home so no other third party software to be responsible for slowing it down. As yet no other software apart from Norton has been installed so the only reason for the 8 second increase in booting and 4 second shutdown increase must be Norton 360.
I have used it for web browsing and deliberately went to some questionable sites where Norton immediately warned of dangers. The green light shown for genuine sites can be a good benchmark for the less danger aware.
So far I have mentioned Norton as a genetic name, some PC's come with Norton Anti Virus but most seem to have Norton Internet Security. Here Norton 360 offers everything of the other two plus a PC tune up service and a safe online storage for up to 2GB of your files.
The Netbook I have it on does not have an optical drive however I connected a USB DVD drive to install it, if you do not have one it should be possible to transfer the files to a USB stick or failing that you can download it directly to the PC from a link given in the Getting Started sheet within the DVD style box. You will of course still need to enter the product key inside the box during the installation and of course you have to register.
Being forced to register is another of my hates but here it has merit as you need to frequently access the Norton site to get updates for the various parts of the package.
The interface is split into four parts and highlighting a part shows what it contains. The first section is PC Security and this will say At Risk if the updates are not up to date, this area includes Disc Scans and Firewall Management. Section Two is Identity Protection very useful for those who keep personal details on the PC. Section Three is Backup and Finally Section Four is PC Tuneup. All most need to see is the green word Protected.
The amount Windows is slowed down by Norton 360 v5 is tiny in comparison by earlier versions and to me is quite acceptable.
If you need more information then there is a .PDF manual on the installation CD, if the install like mine is on a Netbook you will need to find a way to get the file onto your PC. Sadly the days of a printed manual are long gone.
Doing my Internet searches found Norton 360 v5 (3 user version) at a best price of £39.99 from the first link below. Remember your most precious item is data.
http://www.amazon.co.uk/gp/product/B004L2KQ5W?ie=UTF8&tag=gadge0a-21&linkCode=as2&camp=1634
I found Norton 360 v5 (3 user version) available for $41,13 from Amazon.
I found Norton 360 v5 (3 user version) available for €50,09 from Amazon.