Budget Desktop Publishing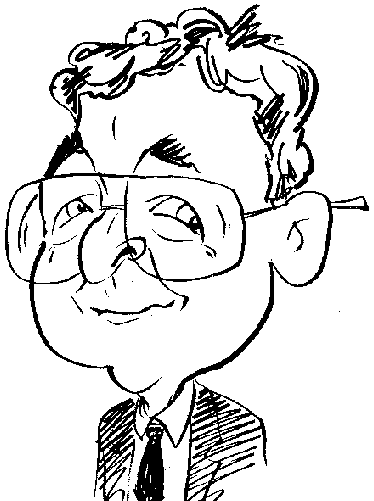 Review controls
As one of the survivors of the software developers, Serif continues to produce applications that provide functionality at a price point that should not break the bank.
Buy Now!
Serif PagePlus X5
Direct from Serif
£81.69 for download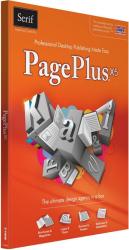 click image to enlarge
If, twenty years ago, you were interested in DTP (Desktop Publishing) then you would have needed to hand over a very sizeable wedge of your disposable income for the necessary software to run on your hardware. Fortunately for those interested in creating their own magazines, brochures, flyers, catalogues and the like, along came a company entitled Serif with a software product that could handle these types of task at an economical price. That product was PagePlus. Now, twenty years later, this software is available as PagePlus X5 offering publishing functionality at a reasonable price point.
Installation of this software, which does involve entering a 25-character serial number, is straightforward as you follow various on-screen prompts. Firing up PagePlus gives you an opening menu. From here you can create a document, open an existing project or learn more about the program. With the latter option you gain access to an online tutorial that leads you through tasks that include combining text and pictures. styles and objects, plus the use of tables. Helping you identify a previously created file when selecting the open option, you are shown a large thumbnail of each publication as your mouse cursor touches its entry.
When creating a new document, of whatever type, you can start from scratch, use one of the numerous templates or import a PDF file as your starting point. With over 800 plus templates currently available, you should find several that can be used to help kick-start various projects. You can select from template categories such as Editorial, Graphics, Illustrations and Textural. Simple click on your chosen template, which is presented as a thumbnail showing enough detail to give you a clear idea of what you will be getting, and you can begin personalising it to your heart's content.
The PagePlus main interface is well set out and brings together tool bars, rulers, resource areas and a large work space. Standard, Context, View and Arrange tool bars plus a horizontal ruler are positioned on top of the work space. There are also options to open the Page Manager, Layout Guides and User Details dialogue boxes. A second, vertical ruler and the Tools toolbar run down the left side of the work space. On the right are the Studio tabs giving access to features that include colour, transparency, layers, styles, transform and align sections. A Media Bar holding content to be used within the current publication is located across the bottom of the work space.
As you work with a range of different types of documents suitable for small businesses, clubs, societies, schools, local organisations and even individuals, PagePlus provides a selection of appropriate tools and features. Along with the previously mentioned templates that have been themed for different situations, PagePlus X5 offers users some tools that were not available in previous versions and others that have been enhanced.
The use of Master pages can certainly help when defining a constant look and feel of a multiple page document. With PagePlus X5 you can set the Master page to cover the whole document or have it apply to either odd or even numbered pages. Objects can be filled with a gradient that can be linear, conical or elliptical. New to this version is the ability to have both portrait and landscape pages within the same document. There is also the opportunity to set the transparency level of an object or text item. You can design your own colour schemes and these can include mixed colours.
When selecting items you have the familiar point and click method or you could use the lasso tools for grabbing several items when you want to manipulate more than one item simultaneously. Previously rotating objects could cause problems, now PagePlus X5 giving you a lollipop handle for this task and it can work in either direction.
While the use of layers has been available in previous versions of PagePlus, the use of this feature has been made easier with X5. By selecting the Layers tab feature, you can view a list of all the items that have been assigned to each particular layer. This makes it easier when selecting, renaming and changing the order of your layers and their content. Other features available with this latest version include the use of text variables for repeated phrases; support for Microsoft Word 2010, SVG graphics and OpenType fonts; plus the use of mixed number formats within the same document.
Although many documents are destined for Internet posting, the more traditional print method has not been ignored by Serif. An interactive print preview mode allows you to make adjustments prior to passing control to the printer. When publishing to PDF you have the ability to scale the output up or down while including non-printable or hidden layers in the job.
With this latest version of PagePlus, Serif has continued its policy of delivering software capable of carrying out the creation and publishing of different types of documents at a reasonable price. It may lack the power of titles such as Adobe InDesign and QuarkXPress but it carries enough functionality to satisfy many users. Pricing has been set at £81.69.