Motorola Moto G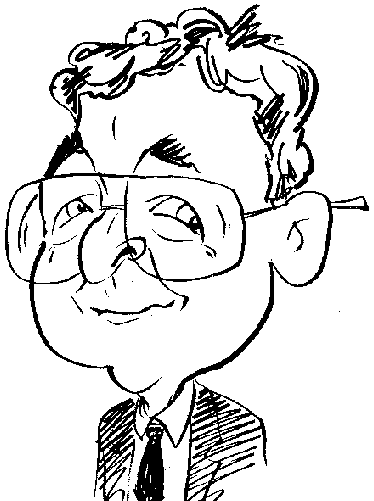 Review controls
When considering a new smartphone, do you look for the latest, high price model with all the latest bells & whistle or check out the more economical models?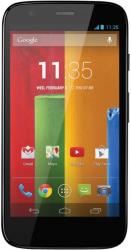 click image to enlarge
The ownership of smartphones, in the opinion of Motorola, is divided between those who are willing to pay over £400 (in some cases well over) for the latest technology plus the kudos of possessing the appropriate status symbol and those on a more practical and restricted budget that put pricing at the head of the queue when a new handset comes under consideration. Those who fall into this second category often are forced to make a decision of whether to opt for a handset running second-rate technology or one that is running technology that was all the rage two or three years ago. Motorola believes it has an alternative solution for this latter group with the release of its Moto G product.
The Moto G is a smartphone with a weight of 143g and dimensions of 65.9 x 129.9mm (W x H). This product is available with either 8 or 16GB of storage. The handset is built around a Qualcomm® Snapdragon™ 400 quad-core 1.2GHz processor. Fronting the handset is a 4.5-inch HD screen constructed of scratch-resistant Corning® Gorilla® Glass that delivers a resolution of 1280 x 720 pixels at 329ppi. The screen is surrounded by slim side bezels with 10 and 16mm bezels running across the top and bottom respectively.
The sole external controls, for power and volume adjustment, are located on the right side of the handset. A micro USB port on the base of the unit provides facilities for charging and linking to a computer. Sitting at the top of the handset is a standard 3.5mm headphone socket.
Aiming for a more comfortable fit in the hand, Motorola has gone for a curved backing plate sculptured to sit securely in the hand. While I appreciate the comfort of this back plate I just wish that more thought had gone into the removal of the cover. This action definitely requires a decent sized thumbnail or other such implement as you remove the cover to insert your SIM.
You might also want to remove the back plate to take advantage of Motorola's decision to allow for the customisation of this handset. Motorola has developed several interchangeable shells that can be used to replace the default black coloured cover. You can select from two shades of blue, pink, red and yellow. Some of these shells have an extra feature such as the Flip unit decorating my review sample. This shell has a magnetised front cover to protect your screen and also turn on/off the screen as it closes or opens. It can also be used to hold up the handset when watching a video.
Motorola provides both front and rear mounted camera facilities. The front unit is a 1.3MP version for a quick "selfie" or video calling communication. A more powerful 5MP camera is found on the rear of the handset. This camera includes features such as an LED flash, 4x digital zoom, slow motion video and a burst mode. Rather than a dedicated camera capture button, you just need to tap on the screen to capture your image. Judging by my results, this camera does a reasonable job of capturing those moments you do not want to miss.
At launch the Moto G comes with the latest Android 4.3 Jellybean software. Motorola guarantees that there will be an upgrade to Android 4.4 KitKat in the beginning of 2014. The opening Android interface is of a fairly standard variety with the usual set up options. Motorola has added one new feature aimed at those users who want to quickly transfer their favourite content from their old handset to their new Moto G. This feature, and accompanying app, is entitled Migrate.
The Migrate app comes pre-installed on the Moto G. You will need to download and install it on your old device. This could be any brand of smartphone as long as it is running Android 2.2 (Froyo) or latter. Setting up the process is fairly straightforward although you do need to make sure that the Moto G has enough space to accept the material you are about to transfer especially if it includes movies and music. As the Moto G does not possess an SD card slot you are limited to the default storage.
Firing up the Moto G from cold takes around 27 seconds to arrive at the lock screen. The power of the Moto G and Android software ensures that this smartphone is capable of handling a range of tasks. I did encounter one problem when I downloaded and installed Easy Video Player, an app I had used successfully on other devices. However with this app installed, I was presented with an error message regarding this app whenever I switched on the Moto G. In order to get rid of this message, I had to remove Easy Video Player from the Moto G. I have also heard of some others having difficulty in getting this smartphone to work with Amazon Appstore but I achieved this without any difficulty.
Playing games was fine, although I did stick with less demanding titles such as Freecell (I struggled a little with selecting cards), Angry Birds, Despicable Me, Candy Crush and King Oddball. Watching movies was fine, streamed from an external device, if a little on the cramped side while scrolling through screens and web searches was quick and smooth. The screen size does mean that you will often need to zoom in and move around but this is no great hardship. Depending upon usage, you should find that the Moto G internal 2070 mAh battery might, at a pinch, give you 24 hours of power.
The Moto G is a nice piece of kit that should definitely appeal to those who object to payment the wallet squeezing prices asked by some high end kit. Whether it may have a similar effect on those who like to be seen as fashion conscious is another matter - brand name can outweigh price and value considerations. Personally I will be happy to be seen using a Moto G device.
Pricing has been set at £134.95 for the 8GB version and £159.00 for the 16GB unit. This smartphone also gives you an additional 50GB of Cloud storage on Google Drive for two years.
http://www.motorola.co.uk/consumers/mobile-phones/moto-g-gb.html