Nero 10 Multimedia Suite Platinum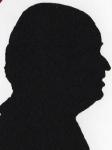 Review controls
Many years ago there were two names in the CD copying field, although Nero was one of them – and in fact on my Windows ME machine I still use an early version – this product does so much more in so many various ways.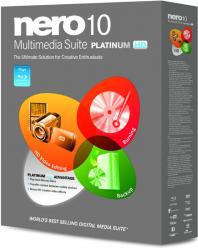 click image to enlarge
Doing a full install on a reasonably fast Windows 7 system with 4GB RAM took 36minutes. The total space taken was 6GB on my hard disc. On first inserting the DVD you have the option to do a full install or custom. The first 11 minutes prior to a reboot actually install a lot of Microsoft bits that Nero requires this fills 2GB of hard disc.
So after the reboot it starts installing its own programs and this takes a further 20 minutes assuming you get the serial number right first time - it's very long - and is case sensitive. The Nero programs take all the extra 4GB of space.
There are five icons on your Desktop, Nero Burning ROM (the nearest thing to the original CD program). Nero BackItUp 10 a program for Back Ups earlier versions been previously reviewed). Nero MediaHub 10. NeroVision 10 and Nero SmartStart10.
Nero Media Hub 10
You probably already have something to display Music, Photos and possibly even Videos. So if you want to keep the programs you have as the default option to be very attentive during the installation and first use or Media Hub will pinch them all.
However it does a good job, music wise it can find more information on the tracks you have by accessing the Grace Notes database. As far as the photos section goes you will need to do some work to get all your images together but having done that it displays them well and can give extra details easily. The Video section will require the same work but before it will play videos you will need to activate your copy of Nero 10. It takes only a few seconds and requires no input from you; it says it just sends the serial number to its server.
Nero Vision 10
This is very powerful piece of kit and makes use of whatever memory and processor power you have. The options are Make Movie or Slide Show, Capture Video to Hard Drive, Make DVD, Make AVCHD, Make Blu-Ray, Make CD, Record Directly to Disc, Disc Tools and finally to open Saved Project or Image. There are of course many sub options.
Nero SmartStart 10
Also very powerful and before you start with whatever media please only use a copy of whatever you are trying to edit or adjust, keep the original far away safe as if the worst happens you can always start again with another copy.
The top has five headings, Music, Video-Photo, Data, Tools and Knowledge Centre. Highlight each one to get a range of options. So as an example Music starts with the ability to play back and organise, Rip or Burn, Mix Music and digitize LP's and Tapes, the final choice is Edit and Record.
Perhaps the most interesting tab is Video – Photo where the choices are Create Video and Slide Show, Play Back Multimedia (yes it does play Blu-Ray movies the codec is included in the package and this alone would normally cost around $25). Finally it can also convert Video so often you have a format of video that refuses to play the worst example of this are items with MP4 extensions. Testing a recent Book Reader I gave it eight MP4 videos it played only one. It also allows compression meaning a large file shot in HD can be made small enough to send by email. Although I do not mean you can transpose a two hour epic down to a couple of MB.
Doing my Internet searches found Nero 10 Multimedia Suite at a best price of £54.97 from the link below.
http://www.amazon.co.uk/gp/product/B00422L2ZE?ie=UTF8&tag=gadge0a-21&linkCode=as2&camp=1634
I found Nero 10 Multimedia Suite available for $72.99 including free delivery from Amazon on the following link:
http://www.amazon.com/gp/product/B00417GTUS?ie=UTF8&tag=gadge0a5-20&linkCode=as2&camp=1789
I found Nero 10 Multimedia Suite available for €99,99, including free delivery, from Amazon on the link below:
http://www.amazon.fr/gp/product/B00416I6LE?ie=UTF8&tag=gadge04-21&linkCode=as2&camp=1642