BitDefender 2011 Total Security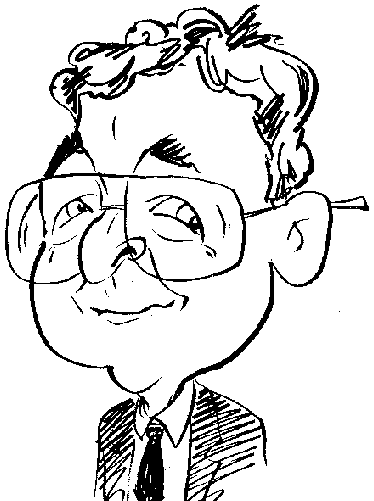 Following its normal policy, BitDefender 2011 product line-up consists of the three titles of Antivirus Pro, Internet Security and Total Security.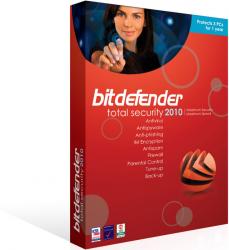 BitDefender 2011 Total Security offers antivirus protection, firewall capability, network management, file encryption and online back-up in its feature set. As part of its installation routine, which is not the quickest I have encountered by a long chalk, the software checks out your system for any issues that could cause conflicts at a later date. It will recommend that Windows Firewall and Microsoft Defender are turned off and does carry out the task for you. If this checking reveals an earlier version of its software or a competitor's product, an offer will be made to uninstall it. Generally this process will require a system reboot.
At this point you should remove the BitDefender CD from the drive as it is of the bootable type, It can be very disconcerting, especially for a novice user, to be faced by the BitDefender option screen giving you options to create a rescue disk and boot using various methods rather than their usual Windows start-up logo.
The BitDefender installation concludes with a request to enter the product's serial number. You will then be offered the opportunity to register the product on-line. Failure to carry out either of these tasks limits you to just 30 days use of the product.
When setting up this software you can opt for various selections as you choose from an easy or custom procedure. A choice of Basic, Intermediate or Expert interfaces is available and you can select to implement shortcuts to tools for items such as parental control, game mode, laptop mode and updates. These shortcuts will be integrated into your chosen set up.
The Basic interface gives you sections dealing with Security, Tune-up and My Tools. You will be able to run scans, carry out a few tune-up routines and make use of tools such as backup and restore. The Intermediate interface adds some extra features that include encryption and the management of network issues from one computer, The Expert interface takes a different approach by presenting the user with a list of all the available modules and features from which those that you want can be enabled. It is a simple matter to switch between these three views by selecting from the appropriate drop-down menu.
While it is extremely rare to come across a computer system that is not connected to the Internet either by a Broadband or snail-paced dial-up link, it can happen. Maybe your Broadband connection is down for some reason or you are in a location with the necessary Wi-Fi signal. In such cases BitDefender can certainly get its knickers in a twist. The software's front-end can lock up because it was unable to make the necessary connection to a server. Fortunately you can close down BitDefender without resorting to a system reboot.
BitDefender takes a two-pronged approach to ensuring your computer is kept malware-free. It will scan your files and any incoming data for the presence of any malevolent content and remove any it finds. Even files that have been previously checked and considered safe will be rechecked every so often. Adding to this is BitDefender's Search Advisor. This feature provides protection by checking out the URLs offered by your chosen search engine to see if they possibly harbour dangerous items. You will then be advised of any sites considered untrustworthy.
BitDefender has beefed up its Parental Control capability. You can still configure the range of functionality allowed to younger members of the family by blocking websites and limiting the amount of time and when access will be allowed. However, this capability can now be carried out remotely.
There are now tools that have been designed to help improve the performance of your system. Generally this is carried out by the shutting down of features that might interfere with some activities. The software will offer to make these types of adjustment to help speed up performance and possible improve battery life. Often, though, it can be rather difficult to detect any improvement with regards to speed of operation. Even when it is noticeable, the improvement can be minimal. However BitDefender's own scans do tend to speed up over time.
An online back-up facility is provided. This will need an account to be set up and will allow you to store photos, music and other data on a secure server. However there is a 2GB restriction to this facility which could be quickly filled up. Regard this feature as an added bonus rather than an incentive to purchase this product.
BitDefender's main function is to provide active protection which is carries out in an efficient manner. There are regular updates and, apart from some Firewall related messages, the program is not intrusive. Priced at £59.99, BitDefender Total Security 2011 gives you one-year protection for up to three systems. Minimal system requirements call for a 800MHz processor, 512MB RAM (1GB for Vista and Windows 7) with 1GB of available hard disk space running Windows XP SP3 and later.