Corel PaintShop Photo Pro X3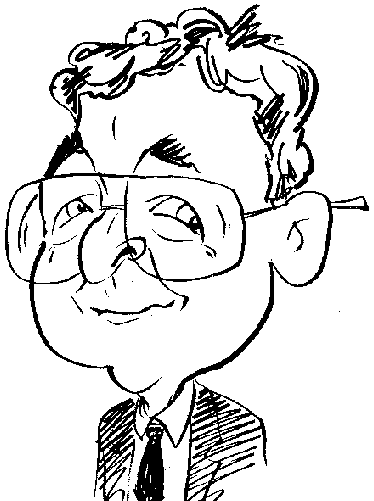 Review controls
As a long time user of the various versions of Paint Shop Pro, I always look forward to seeing what the latest software can deliver. This time I encountered some good points and one element that failed to work.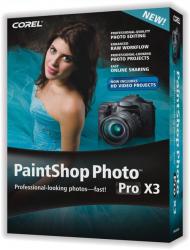 click image to enlarge
With a pedigree that stretches back 18 years, PaintShop Pro has gradually developed from a graphic file conversion tool into a fully fledged application capable of handling the organisation, editing and enhancing of your digital images. The latest version of this software, now firmly entrenched as a Corel product, is PaintShop Photo Pro X3 (a less superstitious way of indicating it is version 13).
With this new version of the software, you get three components which need to be installed individually. Two of the components, PhotoShop Photo Pro X3 and Painter Essentials 4, require the entry of their own specific serial number. Completing the package is Project Creator.
Loading quicker than the previous version, PaintShop Photo Pro X3 opens by default with the newly designed Organizer view. Combining a directory tree structure, adjustable sized thumbnails, preview window and general information panel, the Organizer is well set out and offers various features with the emphasis being on ease of use and it does not disappoint.
As its name implied, the Organizer is the facility that allows you to sort and organise your photos into collections covering specific groups. You can add a name, tag and caption to individual images. Various sort options are available as you get to choose from criteria that includes date, folder, file name, rating, file format and file size.
Links are provided from within the Organizer to carry out some basic editing with Express Lab or you could opt for the greater functionality found in the Full Editor. For many tasks the Express Lab will be more than adequate. With this module you can rotate, crop, zoom, adjust colour balance and local tone mapping plus opt for a smart photo fix.
The Full Editor appears in a separate window with its own menu bar and array of tools. Down the left side of the interface is the Learning Centre pane. Here you will find options that will lead you through tasks that have been categorised as Get, Adjust, Retouch & Restore, Collage, Text & Graphics, Effects plus Print & Share. As well as the basic features found in Express Lab, this Full Editor offers tool to select objects, clone, straighten, makeover, warp, erase the background, fix red eye and apply an oil brush effect.
Stand-out new tools with this latest version of the software have to be Object Remover and Smart Carver. While covering similar territory, these tools go about their task in different ways. Available under the Retouch & Restore Learning Centre Option, Object Remove replaces the removed section with another portion of the image. Smart Carver, a feature appearing under various names in other products, folds the image to conceal the gap that is created when a portion is removed.
For those who like working with the uncompressed RAW camera image format, Corel PaintShop Photo Pro delivers its Camera RAW Lab. Using this feature you can apply non-destructive adjustments to images. Any adjustments can be made to multiple files. You also have the ability to convert RAW files to other formats.
Bundled, rather than fully integrated as you might expect if this was a suite which it isn't, with PaintShop Photo Pro X3 are Project Creator and Corel Painter Essentials 4. Both these applications need to be run separately as there is no direct link from the main application. Project Creator, as its title implies, sets out to provide the means to put your images to some constructive use as you work with different projects. The program opens with a carousel of options that include Photo Book, Card, Collage, Calendar and Slideshow. As your mouse cursor hovers over each topic so the icon expands, Mac-like, to draw you into its domain. Unfortunately I was unable to make any useful progress with any of the various projects or the Facebook, Flickr and YouTube links. The software refused to show the presence of any of the numerous image files, whether still or video, on the test system that the other components were only too happy to access..
I had more success with Corel Painter Essentials 4. This application, which is a cut down version of Corel Painter, lets you create art-based images using your digital photos as the starting point. You are provided with a wide range of painting styles, colour options, paper types and brushes along with a tracing paper effect can be used to help create your paintings.
Currently I am waiting for Corel to get back to me regarding the problem with Project Creator which, at the moment, can only be considered as dead weight. Hopefully this problem will be solved shortly. Priced at £79 with an upgrade on offer at £59, Corel PaintShop Photo Pro X3 requires a 1.5GHz processor with 1GB of RAM and 3GB of available hard disk space running Windows XP with the latest service pack, Vista or Windows 7.