Digital Studio 2010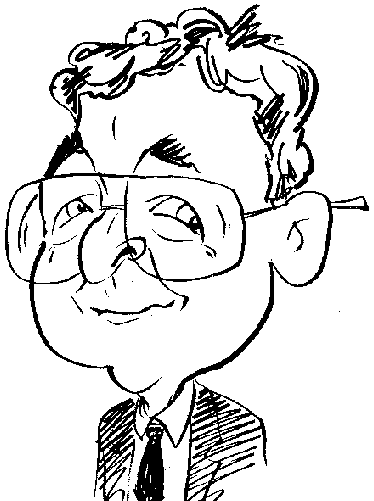 Review controls
By putting together features that include photo, video and music plus burning and sharing software, you end up with a product entitled Digital Studio 2010. This is Corel's attempt to tackle the photo and video market for those with limited experience in this particular area.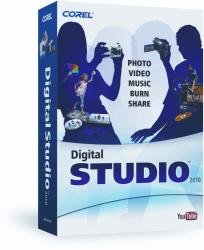 Digital Studio 2010 brings together the four separate of PaintShop Photo, VideoStudio, DVD Factory and WinDVD within a suite environment. As part of the product's installation, it creates entries in the Start menu and adds icons to the desktop. Also included as part of the package is Digital Studio Gadget for launching the various applications and Instant Viewer to open and view photos.
Corel Digital Studio 2010 has been developed with Windows 7 very much in mind. There is support for this operating system's Jump Lists, Libraries and Touch features. Unfortunately, as I do not have access to a touch screen, I will ignore this aspect of the program that allows you to zoom, drag and rotate images plus carry out other actions by the use of touch.
When they are first run, the individual elements of the suite will search any available hard disks for appropriate media. In the case of PaintShop Photo, this will be photos and other images. Additional images can be sourced direct from a digital camera, scanner, memory card or other external device. The images can be initially viewed as folders or opened up into individual photos which can be added to a photo album or be selected for editing.
Common tools, such as straighten, crop and red eye, are available as is the opportunity to add a caption to a photo. Other tools, available from a pop-out side menu, have been categorised as Effects, Edges, Frames, Picture Tubes, Fine Tune, Fill Flash, Makeover and Add Tag. While hardly world-shattering, these tools are easy to use and give you control over the final appearance of your photos. The finished product can be made into a themed photo book, calendar, card or collage through wizard-led procedures.
Options are available to upload your photos direct to Facebook, YouTube or Flickr. Printing can be carried out locally or through Corel's online services. Images can be compressed and sent as emails to friends and family.
Of course photos are only part of this product's supported media. When working with video, you can use VideoStudio which uses an identical interface to PaintShop Photo. Again you can view content by folders or individually. Tools are available to browse, view, play and edit content. You can trim and split clips; apply tools to correct the colour balance and reduce digital noise; and even join clips together to create a movie. With this last option you can work with standard or high definition content, apply title effects plus include a voice-over commentary and/or musical soundtrack. Your work can be saved in various formats including those supported by popular portable devices as well as being uploaded to various web sites.
Moving on to burning your videos to optical media is the task assigned to DVD Factory. Using this application, you can gather content from different sources including television using a TV Tuner and camcorder; arrange clips in to whatever order you wish; apply titles, menus and background music; plus select the type of media and format.
The final element of the suite is WinDVD. This application provides the means to watch your movies stored on your hard disk, optical media or devices such as camcorders or digital cameras. Options are available to rewind, fast forward, skip plus apply video and audio effects.
Corel has been a great deal of work into making this suite easy to use and in this respect it has been successful. This may not be the most powerful set of applications but it does come together and allows the user to carry out many tasks that relate to both still image and video content.
A 30-day trial version is available while the full unrestricted product has been priced at £59. To get the full benefit of this software you do need to be running Windows 7 although there is still plenty to attract users of Windows XP SP3 and later. You will need a system with a Duo T2400 1.83GHz processor with 1GB of RAM, 4GB of available hard disk space and 128MB of VGA VRAM.
http://www.corel.com/servlet/Satellite/gb/en/Product/1186000605036#tabview=tab0