PowerDVD 9 Ultra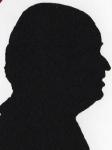 Review controls
While most will buy this latest version of PowerDVD for its ability to play Blu-ray movies (providing of course you have a Blu-ray drive) it can and does support other formats. I am not sure why Windows 7 does not nativity support Blu-ray.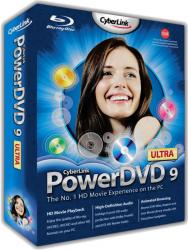 click image to enlarge
Reading the small print it lists more than thirty different formats that it supports. But not only does it handle all those image formats but also high definition audio with Dolby TrueHD and DTS-HD Master audio supported.
I had been using the Blu-ray ability on a PC since the autumn but of course most people will use it for the Blu-ray ability.
I recently had a new notebook come in to review, it had Windows 7 installed but while it would allow you to write data on a Blu-ray disc it had no software supplied capable of playing Blu-ray movies. After checking with the people concerned if there should have been some (the only software supplied apart from Windows 7 was CyberLink DVD Suite that does not play Blu-ray). So this was the chance I had been waiting for a second PC to try PowerDVD 9 on.
The installation was only a couple of minutes and took less than 200MB of hard disc space.. On first use you must enter the supplied 30 character CD key and then choose your region. Once done you are able to watch Blu-ray movies. Why is this not standard in Windows 7?
There is a 136page User's Guide the size of a paperback book and joy oy joys it is totally in English so no jumping of pages and best of all a decent index at the back.
While for most they will be grateful to just be able to play Blu-ray movies you can of course use the software to make your own movies and burn then to CD, DVD or even Blu-ray.
Technically you could use this software with Windows XP (SP3) but I doubt many will have the power required and of course few XP systems will have a Blu-ray drive that still must be the main point of the software.
The specifications on the box are vague but pages 8 to 14 of the manual give detailed specifications. This was released before Windows 7 was published so it only gives specifications for XP and Vista. To try to summarize an Intel chip of at least 2.4GHz at least 512MB of RAM and a graphics card or chip. For Blu-ray you need at least 1GB and probably a faster processor.
The full interface can be a bit daunting and I suspect you will need to use it for a while to feel totally at home with it. However there is a mini interface that is ideal for playing movies.
For those with an earlier version of the software new to this version are AVCHD and AVCREC playback support. BD-R 1.1, BD-RE 2.1, BD Profile 1.1 (abilility to play bonus view features on Blu-ray), BD Profile 2.0 (BD Live). True Theatre video enhancement, PowerDVD Cinema with remote control support, PowerDVD MCE plug in (to integrate with Windows Media Centre and finally a Chapter Thumbnail viewer feature.
While not in itself a new feature I loved the Time Search option so if you know where the sequence you want is there is no guessing using the time bar along the bottom of the interface you can move straight to the point in the movie. Another nice feature for the movie buff (I can think of several people I know that fall into this category) is the Personal Notes tabs that allows you to keep your ratings and even the dates watched, this can even be added later using the 'add' button if the movie was not watched on your PC. You can even list every movie you have watched using PowerDVD.
Doing my Internet searches found CyberLink PowerDVD 9 at a best price of £39.99 including free delivery from the first link below.
http://www.amazon.co.uk/CyberLink-Power-DVD-Ultra-PC/dp/B001U3Y1AQ/ref=sr_1_1?ie=UTF8&s=software&qid=1261392631&sr=8-1
www.cyberlink.com/products/powerdvd/overview_en_GB.html?affid=2581_578_479_1_0_ENU_powerdvd&utm_source=FeaturedSoftware&utm_medium=FeaturedSoftware_1_powerdvd&utm_campaign=Homepage