Virtual Villagers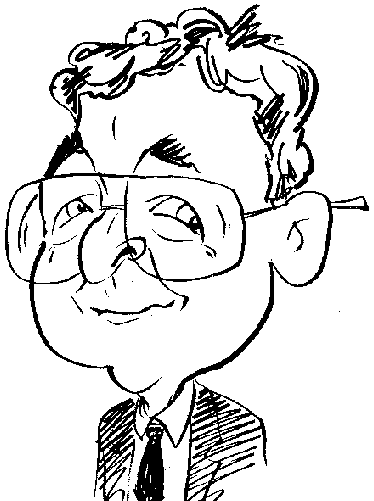 While we often make visits to a virtual environment, there are some who spend their whole lives in this king of environment. I'm referring to those characters that belong to that tribe known as Virtual Villagers.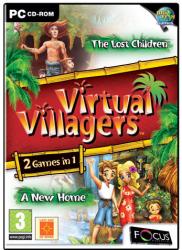 Malleable little people form the basis of a new offering from Focus Multimedia catalogue of titles which consists of not one but two separate games that need to be installed individually. Making up the Virtual Villagers package are A New Home and The Lost Children.
Following the destruction of their original home by a volcano, a small group of islanders escape by boat and end up being washed ashore on what appears to be an empty and isolated paradise. There have obviously been some previous inhabitants as a few hunts remain. Your task is to guide your initially small group (both in physical size and numbers) in the day-to-day tasks that should ensure they survive, grow (in numbers) and prosper.
The villagers are like blank canvases as you direct them around the settlement so that they can gain experience in various skills such as farming, building and technology. Once selected by a mouse click, a villager can be dragged to a specific task and then left to get on with it. Gradually villagers will become more experienced as they develop skills in various areas.
In order to increase the number of villagers you will need to bring together a male and female who then disappear into a hut for a short period. Hopefully a birth will then occur. While this has the advantage of gradually building up your tribe, it does mean that the mother will not be available for work duty for a period until the child grows up. Young children can only be assigned to tasks such as the collection of mushrooms.
You can check on individual villagers by selecting a Details button. This will provide information as to the villager's name, age and gender plus likes and dislike and ratings for individual skills. There is an option to select the primary skill for each villager. As well as collecting food, building dwellings and producing babies, your villagers will need to earn points awarded for research into technology. These points can be used to improve performance in areas such as farming, construction, medicine, science, fertility and spirituality.
The Lost Children is set after your villagers have become totally settled into their new home. Two of the villagers, on an exploration mission, come across a group of abandoned children and decide to look after them. In many respects the game follows a similar pattern as before with tasks that need to be completed, skills that need to be mastered and points earned through tech research. As with the original game, these points can be used to improve performance in areas that include exploration and culture.
Both games feature a range of puzzles which are actually tasks that need to be completed by the villagers. Natural disasters can occur without warning and cause set backs. Fortunately your villagers, once set a task, are perfectly happy getting on with their work without supervision. You will also find that work-in-progress continues even when you are not playing the game. This can be extremely useful as many of the tasks can be very time consuming.
The game's graphics are of the comic book style and perfectly suitable for the game. The villagers tend to be constantly on the move as they carry out their tasks while children rush about the environment. The animation, as villagers avoid obstacles while moving about, is fine although the developers did not get it quite right when items need to be carried – the item floats alongside whoever is carrying it.
Virtual Villagers lacks the instant appeal of some games but it does tend to grow on you and should provide many hours of game play spread over several months. Priced at £9.99, this dual offering requires a Pentium II 600MHz or better processor with 512MB of RAM and 58MB of hard disk space running Windows XP/Vista/Windows 7 (not 64-bit).
http://www.focusmm.co.uk/shop/Virtual-Villagers-Double-Pack-pr-1611.html