Escape the Museum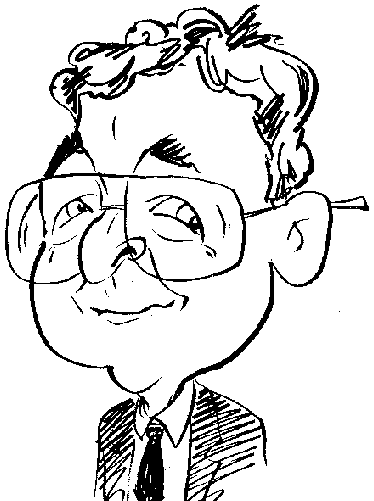 Review controls
Following a natural disaster you are trapped in a museum. Have you the ability to survive the experience and escape?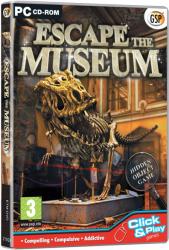 Developed by GoGii and now available as part of Avanquest's Click & Play range, Escape the Museum brings together aspects of adventure game play with hidden object searching sessions, puzzle solving and mini game play action. Your role in this game is that of Susan Anderson. While taking her daughter Caitlin on a trip around the National Museum of History disaster strikes as, without warning, an earthquake hits the city and, in particular, the current location of Susan and Caitlin.
This is the opening scenario of this game and it is played out by cartoon-like characters using both speech bubbles and audio dialogue. You can speed up these exchanges, which occur at regular intervals throughout the game, or skip them totally with mouse clicks. Placing Caitlin in the safety of the Museum's Security Room, Susan then sets out to discover a way out from the rubble and destruction. Making contact with others, Susan receives hints on how to proceed. She is also asked to collect any artefacts and exhibits that she comes across on her travels.
Like a nightmare, when one obstacle is quickly followed by another and then another, Escape the Museum contains numerous rooms which are referred to as Levels. Each of these rooms presents different types of challenges. Susan will need, with your help and the hints provided by a PDA, to devise ways of making progress. Your cursor becomes an invaluable tool as it changes shape to indicate possible interactive areas (a "+" sign) or a possible inventory item (Question Mark).
Boxes for each of the available inventory items in the current scene appear at the top of the screen. Once found, an inventory item is automatically transported to its box from where it can be selected to carry out its designated task within the scene or merge with another inventory item. Sometimes, as there is a great deal of rubble and museum blocking your passage, you might find that you will need to use an inventory item more than once in order to achieve the desired result.
As you make your way from room to room, you will need to complete certain puzzles and mini games. A regular occurrence is to replace the missing portions of a picture. This tasks tends to be more difficult than it actually sounds as some of the missing portions are rather small and there is no help available with this particular puzzle other than to inform you how many pieces need to be replaced.
More generous in the Help stakes is the Hidden Object portions of the game. Taking full advantage of the destruction and disruption that was caused by the earthquake; hidden objects are scattered all over the place with many objects being partially obscured behind others. You will need to find all ten objects in each scene before you can make progress and move on to the next room. But, as I have already mentioned, help is available. A Hint feature, which recharges itself after each use, shows a thumbnail view of the scene with the area marked where an object in the list will be found. Also close observation of the cursor will reveal that it tends to pulse when touching one of the hidden objects.
At the conclusion of each stage of the game, you are presented with a summary of your performance. The contents of this summary will depend upon the type of challenge. For example completing a hidden object session, feedback will be provided as to the time taken, value of items saved, number of help requests and your level of accuracy while feedback on a basic escape just mentions the time taken.
There is plenty to keep you occupied in Escape the Museum with a variety of challenges and puzzles. Sometimes the solution to escaping a room might not immediately be obvious but there will be a degree of logic in there somewhere. The game's graphics are up to standard for a game of this type and there are plenty of appropriate sound effects. The one weakness of the game is the constant interruptions from the cut scenes that occur at regular intervals. Fortunately you can speed up these episodes.
System requirements are a very reasonable Pentium 3 600MHz processor with 256MB RAM and support for DirectX 9.0 running Windows XP and later. This product has been priced at £9.78.
http://www.avanquest.com/UK/software/escape-the-museum-128781?meta=play&cat=casual-games