Fox Cubs and Time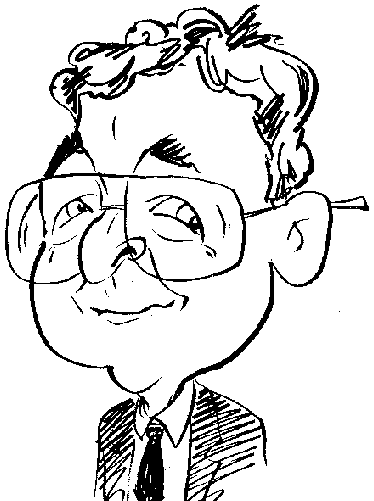 Time travel, friendly animal characters, hidden objects and numerous mini games all features in this Alawar title.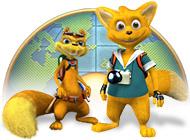 Recently my nightly slumbers have been interrupted on a number of occasions by shrieking sounds. It didn't take me too long to discover that the sounds were coming from a family of urban foxes as they explored the local rubbish bins. Maybe the developers of this next title encountered a similar state of affairs thus giving them the idea of the trouble that two inquisitive fox cubs could get up to without too much effort. Whatever the creative impetus, the result is Sprill and Ritchie – Adventures in Time.
This Alawar Games title reunites these irrepressible, best-of-friends fox cubs for a series of adventures spread throughout time. The game opens with an introductory sequence as Sprill reminisces about his encounter with the Bermuda Triangle, aliens and a magical pearl which leads nicely on to this latest round of adventures as Ritchie develops a time machine. Of course, as you would expect, the time machine does not work as well as it might otherwise we would have a very short game indeed.
As a result of Ritchie's time machine malfunctioning, various periods of time in the past and future have been affected and changed in some way. If this state of affairs is not put right then further changes will ripple through time. With Ritchie in charge of the time machine, Sprill needs to travel to various locations and time periods to make the necessary adjustments. Thus we have Sprill and Ritchie – Adventures in Time.
This is a hidden object game that takes the genre into some innovative directions. Rather than present you will a list of specified items to find in various scenes, you will need to help Sprill complete different tasks. In some scenes you will need to search for a set number of items to recreate or rebuild an object. You are not told what the actual items are which does tend to make the task a little harder. Other scenes could involve finding all the items of food, jewellery, toys or items that are an anachronism to that time period (either an antique or from a future period).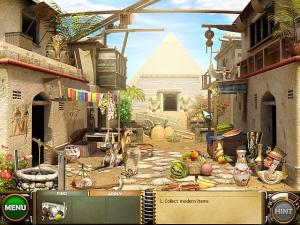 click image to enlarge
In many cases the various objects are then put to use for further tasks that drive the game's story forward and / or lead to one of the numerous mini games that form part of this time travelling adventure. Scattered throughout the game there are 55 mini games that present a wide range of challenges. Rather than recycle a few game types over and over, these mini games are unique in their approach. A random sample of the mini games include those that require symbol matching; constructing a robot from spare parts; aligning planets; comparing pictures for similarities; connecting a flow pipe; and sticking a torn blueprint back together.
While help is not available with the mini games (it is part of the fun and challenge to work out what is required), you are given the option to skip those that prove too difficult to solve. Although the mini games are help-free, the hidden object aspect of the game does have a Hint feature. This tool is both rechargeable and unlimited. Unlike other Hint features I have come across which pinpoint an area containing an object, the one in this game actually collects an item for you. While some might appreciate this automated collection service, I prefer just being advised of the general area leaving me in control of the identification process.
Animated cut scenes (well more like talking heads and bodies really) link the various episodes of the time adventures. These scenes involve conversations between the two friends. However you have to make do with printed cartoon style dialogue rather than the two characters having their own voices which would have helped add that little bit of extra appeal to what is otherwise a challenging and enjoyable game.
As is standard practice with Alawar Games titles, you can download a trial version of the software which will give you 60 minutes of playing time – but be careful as you could become addicted to accompanying a fox cub on his travels through time. Sprill and Ritchie – Adventures in Time requires a 600MHz processor, 128MB of RAM, 110MB hard disk space with support for DirectX 9.0 running Windows XP and later. The unrestricted version of the game is priced at $9.95.
http://www.alawar.com/game/sprill-and-ritchie-adventures-in-time/