Is Fate Compulsory?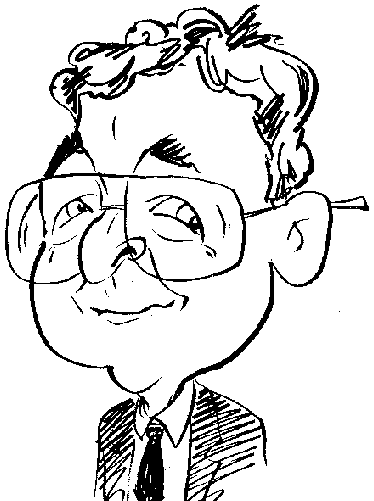 Why wait for a crime to be committed before solving it? This Minority Report-like approach is the basis of a game in the Mystery Case Files series.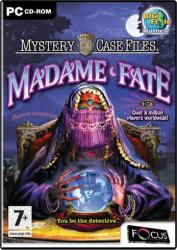 A visit to an Amusement Park is meant to be a time for fun and enjoyment. Yet on this occasion you walk straight into a forthcoming murder investigation. Perhaps a few words of explanation would be appropriate to explain the "forthcoming murder" reference. The Amusement Park has a fortune teller who has foreseen her own death which is due to occur at precisely midnight on that very day. It is up to you to do your best to solve this yet-to-be-committed crime before it actually takes place. This is the situation facing you in the game of Madame Fate, the fourth title in the Mystery Case Files series.
As with other games in this particular series, Madame Fate mixes together elements of Hidden Object game play and mind-twisting puzzle solving. But before getting to these elements you need to decide whether to tackle the game in Detective or Relaxed mode. Actually this is just another way of saying there is a hard and easy mode of play. With the latter option you are given extended playing time to carry out your various investigations.
Although the game indicates that you have a choice in the order in which you investigate the various suspects, the truth is that you have no say in the matter. It is a case of Hobson's choice as you take what you are given from a cast list that includes a Magician, Bearded Lady, Mermaid, Contortionist, Fat Man and Medicine Man. Fortunately other aspects of the game give you more choice.
With each suspect under investigation you will need to discover a set number of items. These items are spread through various locations within the Amusement Park and displayed on a map of the site along with the number of items located in each one. The scenes making up the various locations are well drawn with plenty of detail.
Many of the objects to be found almost seem to melt into the scenery while others are so well integrated that even in plain sight they can easily be overlooked. Animation, in the form of moving clouds and animal activity, can be found in many scenes. Along with the listed hidden objects, certain scenes contain an object that changes its shape or properties from time to time. These items need to be collected in order to unlock special features of the game.
As with other games in the series that I have seen, the number of items required will be slightly lower than the objects concealed. You can decide the order in which each site is visited and even leave a site with items undiscovered and return at a later time for a second search. Five hints are available to be used with each investigation and can be used when necessary to pinpoint hard to find objects.
This does give you some leeway in completing each investigation as you search for hidden objects and carry out other tasks. These additional tasks can include moving items to a specific location and finding scrabble-like tiles to spell a designated word. While on the subject of word games and spelling, some sites require you to rearrange letters to create words or build up a word list from a set of letters.
When the appropriate number of items has been located you will then be set a puzzle to complete. These puzzles are varied in their type and complexity. As with all good puzzle solving, help is at a minimum as you are left almost entirely to you own devices. Solving these puzzles allows the fortune teller to reveal the location of each suspect at midnight, enabling you to remove them from your investigation list and eventually arrive at the correct solution.
Madame Fate is one of the most challenging games of its type that I have played recently. Its mix of hidden object game play and puzzle solving works well within the fortune teller storyline. Priced at £9.78, Madame Fate requires a Pentium 800MHz processor or better with 512MB of RAM and 116MB of available hard disk space running Windows XP or Vista.
http://www.focusmm.co.uk/shop/Mystery-Case-Files-Madame-Fate-pr-1578.html