Plants vs. Zombies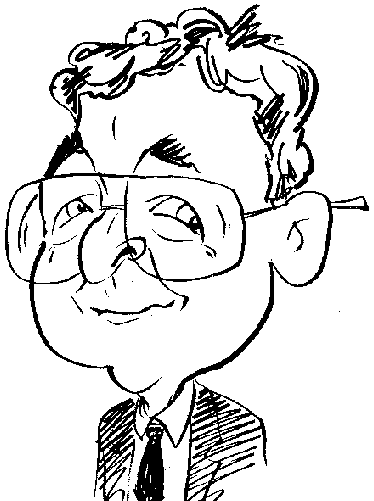 Review controls
Gardening and I have never been even closely compatible as partners but maybe after playing this game I should try even harder.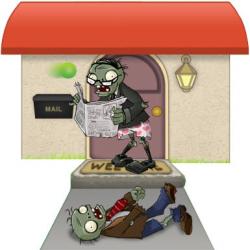 Whenever I have attempted to place any bulb or seed in the ground, the results have more in common with a buried rather than a planting. Fortunately this next game brings together these two types of event. Appropriately entitled Plants vs. Zombies is a game conceived and designed by George Fan (I would hate to share his nightmares), who was previously responsible for Insaniquarium (a title I seem to have missed out on).
Supporting both the Windows and Mac platforms, Plants vs. Zombies is a game that requires you to make use of various out-of-this-world plants to protect your property and your own wellbeing from zombie attacks. The game starts off rather slowly as you complete the first few levels and build up the various types of plants that are available. Initially you are supplied with a six-pot container that can hold specimens such as Pea-shooter, Cherry Bomb, Potato Mine, Snow Pea and Chomper. These plants will do their best to stop the zombies by shooting at them or devouring them. You also have the very useful Sunflower. With this last item, which generates sun icons, you can build up your supply of sun power enabling you to plant your defences against the zombies.
Fortunately, true to their code, zombies move forward in a straight line. After all any brains they might have possessed have been consumed as food. Zombies also will stop and eat whatever is placed in front of them, so plants such as the Potato Mine and Sunflower can be used to delay them while other plants continue to shoot at them. What you may not realise is that they are different categories of zombies which each having its own distinctive uniform and ability to soak up punishment before their heads become detached from their body.
Leaning more towards the comic rather than the gory aspect of the undead, the various types of zombies are easily recognisable with names and appearances that raise a smile. Among those that form the initial waves of attacks are Flag zombies, Coneheads, Bucketheads, Pole Vaulting and Newspaper reading zombies plus an American-style footballer complete with helmet and shoulder pads. Watch out for those wearing head gear as these zombies require more hits in order for them to be destroyed.
As you progress through the different levels of the game, so more challenges appear and decisions have to be made. Pretty soon the available plant types will outgrow the spaces on your plant rack and so you will need to decide which ones you stock and this will govern your strategy against the zombies. Night time attacks bring different problems as the lack of sunlight affects the growth of plants while a creeping fog or the appearance of a swimming pool, taking up planting space, present you with further problems. Some help is available from a character named Crazy Dave who will sell you equipment to aid your defence capabilities.
There are three different modes of game play in Plants vs. Zombies. Initially you will be limited to Adventure mode with 50 levels as you take on more than 25 types of zombies and select from over 40 defensive plants. Later you will be able to try out twenty different mini-games that include wall-nut bowling, Pogo Party or Beghouled and explore puzzles.
I have to admit that when I first played Plants vs. Zombies I was less than impressed and felt I would quickly tire of the game. However I soon found myself being drawn back for another session of horticultural defence against the zombie hordes. The comic book style graphics and amusing animation are ideally suited to this game that could tend to sneak up on you as it did with me.
This game can be played on either a Windows or Mac system although with the later it will require an Intel processor. For Windows you will need a 1.2GHz processor, 512MG RAM, 27MB of hard disk space running Windows 2000 and later. For the Mac, the processor will need to be an Intel Core Duo 1.66GHz with 512MB of RAM and Mac OS X.10.4.11. You can download a 60-minute trial version with the full game being priced at £14.95.
http://www.popcap.com/games/pvz/?icid=plantsvszombies_HP_DL_1_8_19_08_en