FileMaker Pro 10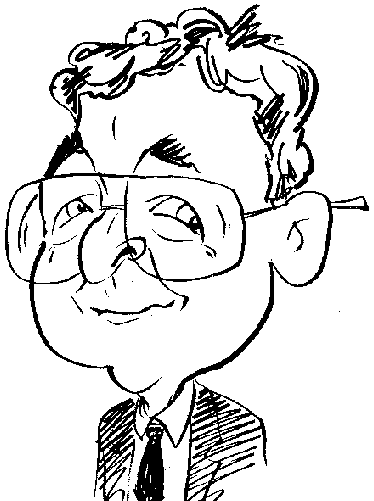 While hardly the sexiest of products, database software does have an important task to fulfil especially when it is available in cross-platform format.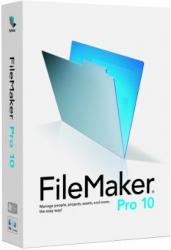 A long established application on my desktop, dating back to the days of Windows 95 and before, is FileMaker. This product, available for both the Windows and Mac platforms, has provided all my database needs on both my desktop system and handheld devices. Sad to say, the Mobile version of the product has been discontinued (shame on you FileMaker) but the latest version of the desktop product, FileMaker Pro 10, is now with us.
As part of the installation process you will be required to enter a 35-character license key before getting down to business with the software. Being a regular user of FileMaker, I already had icons linking to various FileMaker databases on my desktop. I was pleased to discover that this new version of the software took over these icons allowing me immediately access to the relevant databases using FileMaker Pro 10 without the need for any work on my part. Although I do not have any timings to back it up, the loading process seemed quicker with this latest version of the product.
As the FileMaker Pro product is aimed at both professional and home users, the product's developers have to tread a fine line between a powerful tool set and an environment with which the home user will feel at ease. With this in mind, you will appreciate that some of the features are aimed more at the home user while others are at the behest of the professional brigade including those who develop add-ons for the product.
The program's opening menu has undergone a face lift with a Quick Start screen that offers to See It (a video on basics), Use It (visual hands-on tour), Learn It (in-depth tutorial) plus create a database or open an existing one. One immediate difference noticeable on the program's main interface is that the Status Area has moved. This no longer sits on the left of the screen but is now positioned across the top. As well as being repositioned, this element has had a name change and is referred to as the Status Toolbar featuring some re-designed buttons which I found appealing. When you switch between the Browse, Find, Layout and Preview modes, the icons on the Status Toolbar change to reflect the feature that are currently available.
While I tend to conduct database searches on a one-off basis, others often have the need to carry out a search using the same criteria as a regular occurrence. FileMaker Pro 10 allows you to save these search criteria so they can be called upon when required. You can also save the results of searches for future reference.
Previously when entering a new record into a database, it would be positioned at the insertion point and you would need to instigate a sort procedure for it to appear in the correct position. Now this procedure is carried out automatically. While hardly a major feature, it is one that is appreciated for both its simplicity and user-friendliness. Other usability improvements include adding tool tips to objects; the use of updated templates; and more layout themes.
Improvements have been made to the sharing and collaboration aspects of the program. You can import and export data to and from Microsoft Excel 2007/2008 including the .xlsx format. Emails can be sent direct from the program using SMTP. The support for SQL has been enhanced and now includes the latest versions of Microsoft SQL Server, Oracle and MySQL.
For those interested in the scripting facility of FileMaker Pro, there are a number of new or enhanced features. FileMaker Pro comes with a number of pre-defined script triggers while others can be created for specific needs. Script triggers can be attached to fields and layouts and used to instigate actions such as moving between fields or changing a layout. They can be set to run at specific times or calculated intervals.
FileMaker Pro is a well designed package that is capable of fulfilling your database needs especially if you require cross-platform support for Windows and Mac. It will continue to be my database product of choice. FileMaker Pro 10 has been priced at £252 with an upgrade available from some previous versions at £151. System requirements are a Pentium III 700MHz with 256MB RAM running Windows XP or PowerPC G4 with 256MB RAM running Mac OS X 10.4.11.