Diskeeper Professional 2009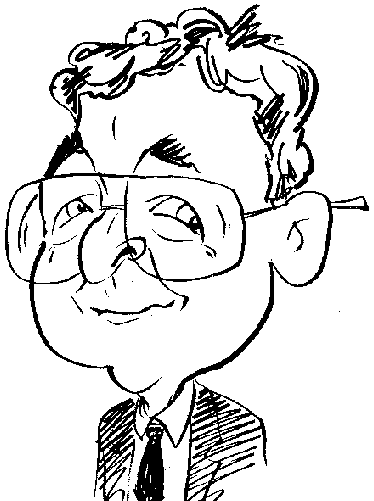 Each year my car sets out on its annual pilgrimage for its service and MOT testing. Generally this is the total requirement necessary to ensure I have twelve months of trouble-free usage (petrol, road tax and insurance cost issues aside). I just wish I could say the same for my computer system.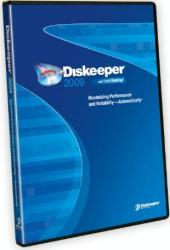 An on-going process of regular checks and maintenance sessions are required to make sure that overall performance of your computer is not handicapped by a variety of hardware and software related factors. One of these maintenance checks should deal with hard disk performance which can be compromised by the defragmentation brought about by normal everyday activity as files are deleted and the regained space allocated on a first-come basis to new files.
A product designed to alleviate the problem of files being split between numerous locations is Diskeeper. While Microsoft incorporates an early version of this software in Windows, for full functionality and better performance you really need to be running the standalone version of Diskeeper which is currently available in its 2009 guise. As is usual with Diskeeper, various editions of the product are available. I have been using Diskeeper Professional 2009.
Installation of the product is straightforward although you will need to activate the software through an online connection. No personal details are communicated with the activation which just ensures the product's licence is not being used on more systems than is allowed by the end-user agreement.
The Diskeeper software will automatically recognise any attached hard disks. Support is provided for NTFS, FAT16 and FAT32 plus SCSI, IDE, PATA and SATA devices. Options are available to analyse and carry out a defrag procedure of specific disks to ensure that files are stored contiguously rather than being scattered in various locations. You can also tag disks to be monitored for an on-going defragmentation process as a background activity.
This latest version of the Diskeeper software makes use of improved InvisiTasking background processing technology to monitor resources and defrag disks in real time using the most appropriate strategy to suit the particular drive and its content. Expanded I-FAAST (Intelligent File Access Acceleration Sequencing Technology) capability allows Diskeeper to monitor file usage and organise frequently accessed files for optimum performance with the aim of increasing speed.
Further benefit to hard disk performance is provided by Frag Shield 2.0. This feature sets out to dynamically prevent the defragmentation of critical system files that could affect the stability and reliability of the computer. Frag Shield consists of two components which tackle MFT (Master File Tables) and page file issues. Other features available in Diskeeper 2009 include improved free space consideration to optimise the available free space and a boot-time defrag option.
Diskeeper 2009 is easy to use with a Quick Launch Pane that gives access to a Quick Start Guide, Overview, FAQ and Help modules. By default an automatic defrag option is turned on for all drives. This can be turned off but it is recommended that you leave the settings in its default state. At any time you can run the manual analyse and defrag options for either a single drive or simultaneously for multiple drives.
As yet I have not come across any other defrag program that provides the easy-of-use, speed and functionality of Diskeeper 2009. It will continue to be my program of choice for taking care of my hard disks. Supporting both 32 and 64-bit mode, Diskeeper Professional has been priced at £47.60. It requires any system capable of running Windows 2000 and later.
http://www.diskeepereurope.com/en/01_ho/xhtml/purchase_dk.htm