In Seach of Vampires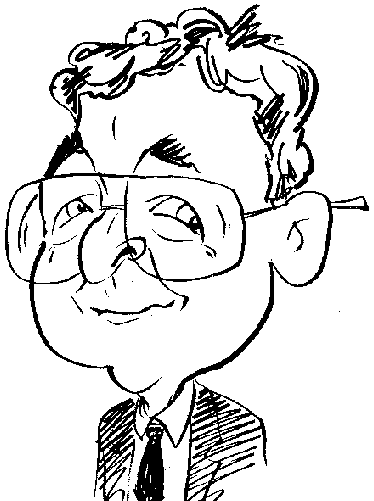 Gather together your garlic, crucifix and wooden stake as you put your neck at risk to an attack from an ancient phlebotomist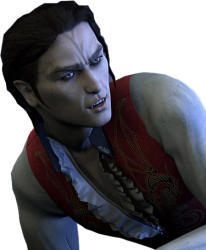 Put together the names of Van Helsing and Brad Stoker in the same sentence could only result in the main subject matter being that of Dracula. In this case Dracula is the central character in a game developed by Frogware Studios. Entitled Dracula: Origin, this is a point and click adventure game that places the user in the role of Van Helsing as he searches for that walking one-way blood bank known as the Prince of Darkness.
Following an introduction to your Van Helsing character and some general information about vampires, the arrival of a letter (is it amazing how many times this method is used) from one of his students (a certain Jonathan Harker) is all that is needed to set things in motion. Harker, it appears, has fallen victim to Dracula and this causes Van Helsing to worry about Mina, Harker's fianc e. The meeting between Mina and Van Helsing introduces you to the point and click aspect of the game as you search for the clues that will allow you to progress on to the next stage of the adventure.
Not only do you need to point and click to examine or make a comment about an item but to move around the immediate surroundings. The mouse cursor changes to indicate whatever action is possible when it hovers over a relevant location. You can also get additional help by pressing the spacebar which causes all the various items, with which you can interact in that particular scene, to be highlighted with an icon For the die-hard adventurers this might seem like cheating (you can always ignore this feature) but it can prove to be useful especially with certain scenes that you are not permitted to leave until all the necessary tasks have been completed. You will still have the task of solving the different puzzles.
While on the subject of puzzles, Dracula: Origin presents the user with a variety, some decidedly more difficult that others. In many cases the puzzles, and the mental contortions required, were fun but others were less so. Often I was reduced to trying countless numbers of variations in the hope of arriving at the correct solution especially on those occasions when no explanation was provided as to what was required.
Fortunately you are not required to keep notes of past encounters or useful discoveries as there is a built-in record keeping facility. Simply click the right mouse button and you will have access to your inventory; a record of any previous conversations; view any documents found; and read reports. A second right mouse click returns you to your current location.
Van Helsing's travels take him to different locations starting with the London opening and a puzzle-riddled graveyard. The adventure then moves on to take in places such as Cairo, Vienna and, of course this being a search for Dracula, Transylvania. The various scenes are well drawn and detailed although some might cause offence due to gruesome contents but then you have to remember that this is an adventure about the blood-sucking Dracula.
Moving around the various scenes in your role as Van Helsing is straightforward although your character; like others encountered during the game, is a little stilted. The same criticism could be levelled at the dialogue. It was also noticeable that those providing their vocal talents to the various characters seemed to have trouble with accents that tended to wander. Background music helps create a suitable atmosphere for the game.
Dracula: Origin is rated suitable for those aged 12 and over. It is certainly a challenging and enjoyable adventure game although it is perhaps not to everybody's taste due to the subject matter. Priced at £19.99, the game runs on Windows XP or Vista and requires a Pentium 4 1.5GHz processor with 512MB RAM and 64MB of video memory. You will require 2.5GB of available hard disk space plus support for DirectX 9.0c.