Controlling Industry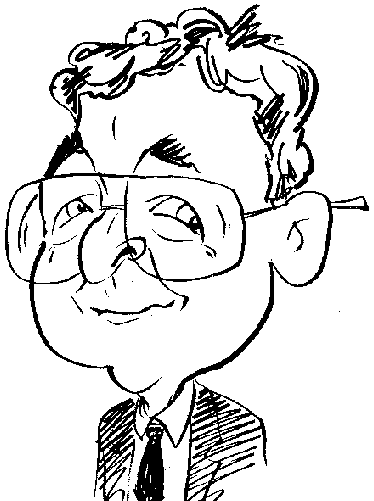 Forget about Sir Richard Branson and Sir Alan Sugar, you could be the next rising star in the UK business firmament. Offering to help you hone your skills in this respect is Industry Giant II.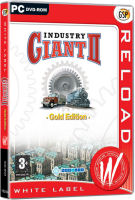 This business simulation title, developed by JoWood, now forms part of the Reload series and is available from Avanquest Software Publishing as Industry Giant II Gold Edition which add the Official Expansion Pack to the standard version of the game. Whereas previously Industry Giant II was set in the period stretching from 1900 to 1980, the expansion pack now takes the player into the future and the year 2020.
Installing the game gives you the option of copying the program files with or without the accompanying videos. A 16-character serial number will need to be entered when you first run the game and a check will be made as to the suitability of your graphics card. This latter feature should give no cause for concern as this software is not in the first flush of youth and will run quite happily on any system with support for DirectX 8.0 and later.
Following an introductory sequence featuring historical newspaper headlines and animated industrial scenes, which can be cut short with a mouse click, you are presented with a menu made up of a circle of icons. Placing the mouse cursor over each icon brings up a tool tip explaining the option on offer. Players can be identified by name and be assigned a colour (red, blue, green or yellow are the choices). The game can be played as a Campaign, Endless or Multi-player with a three-part tutorial to help you get started. While the tutorial does explain how the game works, it can prove to be frustrating as it keeps repeating sections until you follow the specific instructions correctly.
Industry Giant II presents you with the task of being in charge of every stage of the production process starting with the sourcing of the raw materials and ending with the selling of the goods to the general public after dealing with all the various steps that come between. You will need to site resources facilities whether mines, farms or whatever; storage areas; manufacturing plants; transportation routes; and the means of selling the end products within easy reach of population centres. As well as logistic considerations, you will need to be aware of popular tastes while weather and economic events relevant to the period will need to be factored into your business plan otherwise your performance will be adversely affected.
In Campaign mode you are presented with a series of scenarios, starting at a user-defined expertise level, that gradually increase in difficulty as you make progress. Endless mode lets you select from over 60 scenarios covering a variety of locations and challenges that need to be completed. Using your mouse you can scroll over the designated area. You can zoom in and out of areas as you position the different components of your industry. There is plenty of animation as wildlife, vehicles, and other elements go about their daily routines. Sound effects also help add to the atmosphere.
Industry Giant II is certainly demanding in its scope. In a way it is a bit like trying to complete a jigsaw without any help of a picture showing the completed scene. The game will mainly appeal to those who like to be in total control of everything and regard the possibility of delegation as being a weakness. Those looking for a more focused approach to their virtual business dealing would be better served looking elsewhere.
Price-wise Industry Giant II Gold Edition is not going to break the budget as it comes in at £4.99. System requirements are a Pentium II 350MHz processor with 64MB of RAM. The game will run on any Windows system from 98 onwards with DirectX 8.0.
http://www.avanquest.com/UK/play/simulation/business/Industry_Giant_II_-_Gold_Edition.html