I'm Talking to YOU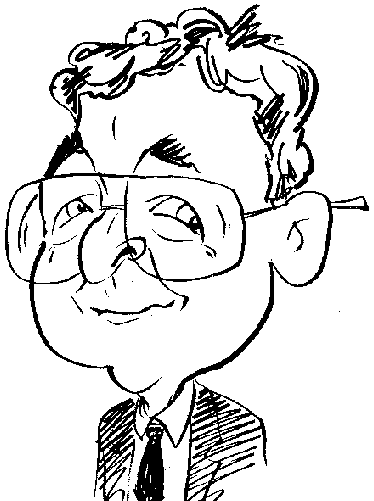 PowerPoint is not the only method of delivering a message. Software from Reallusion allows you to put words into the mouth of an animated head.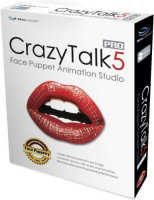 Getting your message across to your targeted audience can be difficult as the best of times. It does help if you are able to apply a certain amount of pizzazz to the actual presentation of your message. One method of achieving this pizzazz, or audience-appealing gloss, could be through the use of a program entitled Crazy Talk from Reallusion.
Now up to version 5, Crazy Talk Pro is face puppet animation software with a number of new and enhanced features. The product has been designed for digital video project, home video production and interactive digital Internet hosts. To help you get started, Crazy Talk 5 comes with links to on-line training resources covering features that include creating a model or script plus using the Key Editor module. In additional several sample templates are available that have been categorised as animal, cartoon, doll or human. These templates can be used for practicing as you make adjustments to the different elements of facial expression and animation plus add any audio.
At some point you will probably want to create your own talking head. Crazy Talk allows you to import an image in JPG, BMP, TGA or PNG format. For the best results you need to select an image that shows the full, front-on face of your subject. Tools are available to crop, rotate and flip the image plus adjust colour balance and level.
The next stage involves positioning four feature points to identify the eyes and corners of the mouth before selecting an appropriate face profile style from those on offer. Further adjustments can be made using the Advanced Facial Settings option which gives greater control over the appearance of the eyes, teeth, mouth and lips. You can add a background, either with a specified colour or imported image, to your talking head creation.
While the Crazy Talk software is capable of producing a facial mask from limited information especially with regards to eyes and cheeks, it did tend to be less successful when having to deal with the mouth. Fortunately a wire-frame mode allows you greater control when adjusting the anchor points for a more realistic movement effect. This process can be a little fiddly but the results are generally worth the effort made.
With your talking head in place, you can move on to Script mode. Within this mode you can bring together the various elements of spoken dialogue, emotive effects and any additional elements making up your talking head's performance. Dialogue can be pre-recorded using the built-in sound recorder facility or imported in WAV or MP3 format. There is also an option for text-to-speech feature that is based on Microsoft TTS engine. A timeline view lets you make adjustments and position the various elements of your presentation for the best effect.
The results of your labours can be saved in various formats for video, image, Web or mobile use. Among the supported file formats are AVI, MP4, WMV, Sequence BMP, Flash and 3GP. When appropriate, settings can be adjusted for resolution and frame rate to suit the desired output file.
Crazy Talk Pro 5 can create some impressive looking animated sequences built around talking heads. While you do have to put in a certain amount of effort, especially with regards to the choice of a basic image and the integration of facial movements to fit the dialogue, it is not too onerous a task. System requirements are a Pentium III 800MHz processor with 512MB of RAM and 1GB of hard disk space plus Internet connectivity for online activation and access to the additional resources. You will need to be running Windows XP SP2 or later. The Pro version of this software has been priced at £89.99 although it's available for as little as £69.99 from Amazon :