Encyclopaedia Britannica 2008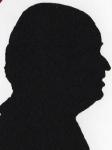 Review controls
Autumn must be here as the round of '08' releases start to rear their heads, the first this year goes to Britannica, certainly one up on Encarta that as yet I have not even heard whispers about.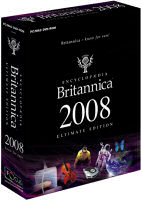 The Encyclopaedia Britannica 2008 edition is available on CD or DVD, I got the latter and went for the complete install which means that you never need to insert the DVD to complete a search or project.
The install is not great after the initial choices and about five minutes of installation the progress bar is around 60% completed, I then suggest you go to lunch or take the dog for a long walk as it is probably another 45 minutes before anything else apart from the occasional flicker of the hard disc light happens. In my case I aborted the install twice after twenty and thirty minutes and only after an email to someone who had installed it did I go further (I had lunch) as she said 'it took around an hour on my PC'. Be warned there are certainly no warnings on the screen, you will need to know that it probably will happen, certainly a better progress bar would be an improvement.
As in recent years there are three encyclopaedias in one the full version called the 'library' the 'student' version and the 'children's library'. On first startup you have the chance to tell it to remember your choice.
While the 'library' has a lot more articles 75,000+ as opposed to 15.500+ for the 'student' and 2,500+ for the 'children's library' the most important difference is the wordings used to explain a subject. The explanation are a lot more simplistic for the younger child than the student and that in turn is easier to understand than for the adult version.
If anyone is interested there is over 56,000,000+ words (no I did not count them) according to the box. For those with Internet access it has more than 166,000 web links to allow access to even more information.
The major change for 2008 is that the publisher is now Focus Multimedia who are known mainly as a republisher of products at a bargain price, so it is no surprise that the Ultimate Edition of Encyclopaedia Britannica has a price drop and is now £39.99
It contains the equivalent of over 74 printed volumes. When you purchase either the CD or DVD version you get a one year subscription to the Britannica premium online service something that would normally cost £39.99. While on figures you can purchase the Children's Encyclopedia only for £19.99 but of course you get that included free in the Ultimate Edition.
The main interface has normal 'Windows' style drop down menus with a search and menu bar underneath. When you open up for the first time you get a 'this day in history' entry in the main window. Down the left of the screen under the search result you get three or four result windows for Encyclopedia articles, Images, Multimedia and Book of the Year articles.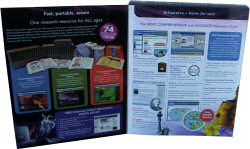 The colour scheme for this year seems to be shades of blue and this is deemed to be a cool colour and likely to encourage learning.
Going briefly along the drop down menus File has save and print. Edit has copy, find and select all. Controls allows you to change encyclopaedias move back and forward through content and set preferences. Bookmarks allow you add and manage them. Notes is a very powerful one that allows you to examine any articles you have ever annotated. Workspace allows Projects and Workspaces to be opened and manipulated.
The icons under this bar are Back, Forward, Home, Explore, Dictionary, Atlas, Timelines, Brainstormer, Workspace and Updates.
I normally put the big two encyclopaedias off against each other but as yet no word on Encarta this year, so to purchase Britannica go to local dealers or direct from the link below. It is dual format so both PC and MAC are catered for at £39.99
http://www.focusmm.co.uk/shop/Encyclopaedia-Britannica-2008-Ultimate-Edition-pr-1271.html