Creating Optical Media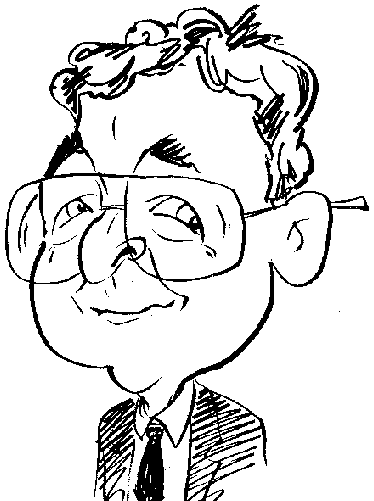 Putting on my director's hat, it is time to check out a new CD & DVD creation suite from Avanquest.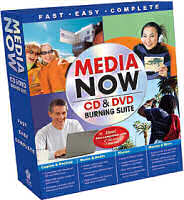 Digital content, whether still images, video or audio based, continues to grow and take over our hard disks. While you could opt to delete less popular items to ease the storage pressure and release space for newer content, there is another alternative that could be considered. This would involve transferring data to optical media using software such as that available with MediaNow CD & DVD Burning Suite.
As its title implies, rather than a single product, this is a collection of applications that cover various aspects of working with writeable and rewriteable optical media. Installation is straightforward with all the titles, apart from a couple, being set up from the main routine. The only exceptions to this being iTunes and QuickTime. These two titles are installed from a separate module that automatically runs once the main routine has been completed. You will also find that these two items have their own separate entries in the Start menu rather than being grouped with the other titles making up this suite. These titles also form no part of the front-end that is supplied with this product and an on-screen icon-tower that allows you to quickly access features such as creating a data, audio, video or disc copy using drag & drop. This mini icon-tower sits, by default, in the lower right corner of the screen but has a habit of wandering to other positions if you change screen resolution.
The MediaNow front-end allows you to quickly switch between six categories of tasks plus a favourites section. As your mouse cursor hovers over items so a brief description of the relevant task will appear on screen to help with making the appropriate selection. By default this front-end always opens with the Media Player category, a rather strange choice when the main thrust of this product is with the creation of disc rather than viewing the content. This category has just one entry and that is PowerDVD which performs its task adequately and allows the use of shortcuts and bookmarks.
Moving on to the Data category, this consists of tasks that allow you to burn data to Blu-ray, HD DVD, DVD or CD media. While many may not have Blu-ray or HD DVD capabilities yet (myself included), it does provide some future proofing for when you do. The Music category allows you burn both audio and WMA discs plus rip an audio CD.
When working with video and still images, you can transfer content from a camcorder or folder to either DVD or CD media plus edit your photos and create a basic slideshow with background music. While limited in functionality, the picture editor can carry out basic tasks and allow you to compare before and after views side-by-side. A range of tools are provided to copy discs; backup your computer; create a disc image; and print a disc label with support for LightScribe and LabelFlash.
While many will prefer, especially initially, working with the default task-based approach of the program, MediaNow CD & DVD Burning Suite does offer the option of working direct with the various applications that make up this suite. By clicking a button in the lower right corner of the front-end, the task icons will be replaced by icons representing the different applications. You can then select to work with PowerDVD; Power2Go; PowerProducer; PowerDVD Copy; PowerBackup; PhotoNow!; Media@Show; Label Print; and Instant Burn for packet writing using drag & drop.
As mentioned earlier, a copy of iTunes is included in the package. This application is totally separate from the other elements. It can be used to help organise your digital music before embarking on the creation process.
While certainly not as high profile as Nero or Easy Media Creator, this product does cover a wide area of CD & DVD burning solutions including support for Blu-ray and HD DVD when they become a more economical proposition plus provide you with the ability to shrink data to fit the capacity of your chosen media. Priced at £39.95, MediaNow CD & DVD Burning Suite is well worth considering. It requires a Pentium III 800MHz system with between 1GB and 30GB of disk space for creating the media. You need to be running Windows 2000, XP or Vista.