Total Data Destruction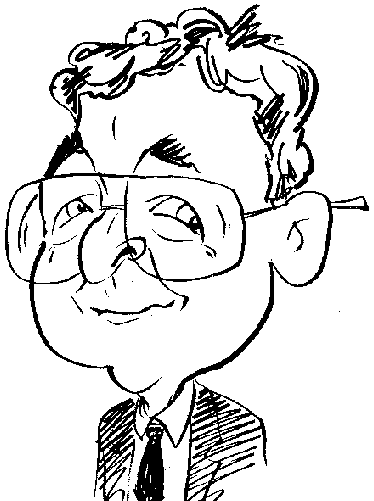 Out of sight, out of mind is not a sensible approach to your data when disposing of unwanted storage devices. Every effort should be made to ensure the data is destroyed before parting company.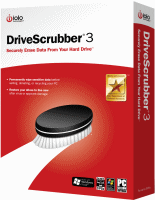 While we take precautions with anti-virus software, pop-up blockers, spam filters and various security devices (well at least I hope you do), how many consider the danger of having our personal data falling into the hands of others through our own fault. This can easily happen when we sell, donate or otherwise dispose of computer equipment that is no longer wanted. Relying of the delete command to remove data from a hard disk is asking for trouble. Even running the format option on a hard disk is not enough to totally remove data from the prying eyes of those who have the appropriate equipment. You really need specialised tools to completely destroy data residing on a hard disk. Drive Scrubber 3 offers to provide this type of solution for the security conscious.
As it titles implies, this software from iolo technologies, performs a scrubbing operation on designated media by overwriting the data several times, even exceeding US Department of Defence standards. This should ensure that your data can not be restored by even the most advanced recovery and forensic techniques.
Drive Scrubber 3 does have a number of features which I found to be both annoying and rather surprising. Even before the product's installation starts, a check is made on the Internet for any updates. While this can be beneficial, surely permission should be asked prior to this hit on the user's Broadband or even dial up connection. You can get round this initial checking by not being connected to the Internet but then you will quickly discover that the installation routine will not proceed without a connection as a check needs to be made on the user ID and product serial number which you are required to enter.
Once the installation is complete you are advised to restart the system. However no mention is made regarding removing the CD from the drive. This lack of information could cause a certain amount of surprise or anguish as the CD is of the bootable variety and you are taken into a DOS-like mode rather than the expected Windows. This is the environment used by Drive Scrubber to carry out its disk cleansing operations.
By removing the CD, prior to the restart or before rebooting yet again, you will be able to get back into the familiar Windows desktop. Clicking on the Drive Scrubber 3 icon or Start menu entry brings up an interface that leads you through the process of creating a bootable CD that can be used instead of the product's CD to start the drive scrubbing operation.
Drive Scrubber 3 will recognise all drives attached to the system, whether they are of the fixed or removable variety and include USB, USB2, and Firewire devices. Any drives that are found will be listed ready for you to select which should be scrubbed of all data. Options are available to select from a single overwrite; US Department of Defence 5.20.22 compliant seven overwrites; or Gutmann's Maximum Security which involves 35 passes. You can also call for the operation to be verified; have the wipe run from end to beginning; performed an additional final wipe using all zeros; allow an interruption of the wiping process; and create a Department of Defence-style log file.
Generally the scrubbing process proved to be problem-free although one attempt using a 3.5-inch floppy disk failed to complete the course and stopped working with only 90% completed. Some users, especially those with older systems, might encounter a problem with their system not being set up to automatically boot from a CD. In such an instance, the computer's BIOS will normally allow you to manually change the appropriate setting.
Drive Scrubber 3 can handle FAT16, FAT32, NTFS, Mac, Linux, UNIX and Sun file systems. The software requires Windows 98 or later with 128MB of RAM, 10MB of hard disk space and Internet Explorer 6 and later. The product has been priced at £19.99 for a three-user licence.