Search & Recover 4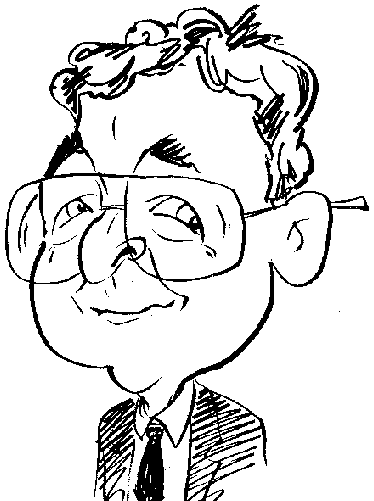 Deleting a file does not remove it from the media but sometimes it can prove difficult when trying to resurrect it.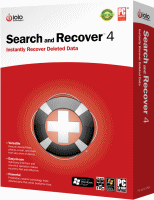 Some members of my family have the distinct impression that I am a hoarder who never disposes of anything. I can hardly blame them for thinking thus as I have learned from bitter experience that whenever I do get rid of something, it isn't long before I discover that I need that very item to complete an important task. Fortunately when that item is a file, there is a possibility that it could be resurrected. In some cases the Recycle Bin could come to the rescue but this isn't always possible and I have to look further a-field. Recently I have had the opportunity to try out a product offering assistance when reclaiming deleted data. This product is Search & Recover from iolo technologies.
Now up to version 4, this software offers a step-by-step approach to finding and then restoring files that might have been deleted or damaged in some way. As with other iolo technologies product's, this title checks for any updates on the iolo site before it starts its installation process. This check is carried out without any request for permission and could involve a large download. There will also be a check on the user ID and product serial number which has to be entered as part of the installation process. A system reboot will be required before using the software.
When you first run the software, you will be an offered a choice of performing a total recovery of any data that might have been deleted on a drive or to target specific types of files such as pictures, movies, songs and emails. Further options allow you to make a copy of a disk or drive; create a virtual drive; and manage any drive images that have been created. Search & Recover 4 can handle floppy drives, internal and external hard drives, USB flash devices and memory cards. A list of available drives will be displayed alongside the various options.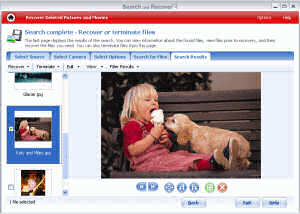 Working your way through the various stages, you can select from the types of searches to be conducted. Next you need to point towards the relevant source which could be a camera, music player, drive or email client. Unfortunately you are unable to narrow search locations to a specific folder on a drive. You can opt to configure search options by including SmartScan technology which does help to eliminate junk files and StrongScan technology. This latter feature performs a deeper scan in order to find and reassemble data for better results but does substantially increase the time needed to carry out the process.
Once the search has been completed you can then view the results as thumbnails, icons or in list format which gives details of the file, location and a rating as to the possible success of being recovered. After selecting the files to be recovered, you need to designate the destination folder which, for best results, should be different from the source folder.
Although the program does a reasonable job of finding and reclaiming deleted data, it is not always 100% successful. I encountered situations where the search module failed to find deleted MP3 files until I increased the search criteria to include all files rather than just audio files. There was also at least one occasion when the reclamation of data resulted in a file that was unreadable by other applications. The original file had been deleted immediately before running Search & Recover in order to test the product.
Supporting a range of drives and devices, Search & Recover 4 requires a system with 128MB of RAM, 10MB of hard disk space and Internet Explorer 6 running Windows 98 or later. Pricing for the product has been set at £24.99 and this includes a licence for three computers. Amazon are selling Search and Recover 4 for £21.48, with the best price of £16.99 from one of their partners :
http://www.amazon.co.uk/gp/offer-listing/B000HZ68DG