Learning about Microsoft Software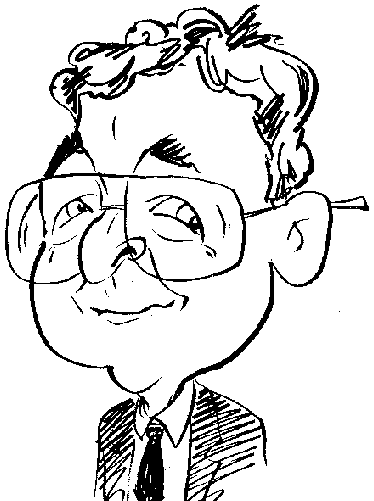 Review controls
Whenever you feel competent with a software application, the developers come up with a new version and the learning process starts again. PC Tutor offers to help.
Buy Now!
PC Tutor : Vista & Office 2007
available £29.95 from Avanquest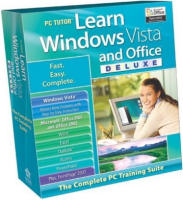 Once upon a time major applications, and even some minor ones, came with full printed documentation that included training exercises to help get you up to speed. Nowadays the more popular option, as least with the software developers and marketing departments, is to provide documentation in the form of PDF (Portable Document File) and limit any training to opening tips and pointers towards the Help feature. This approach has opened the door to third-party companies offering software training products. One such title is PC Tutor: Learn Windows Vista and Office Deluxe.
Not only does this product come with a mouthful of a title but also throws its tutorial net over a wide area. This software tutorial package, arriving on four CDs, covers Windows Vista; the 2007 versions of Word, Excel, Access, Outlook and PowerPoint; plus the 2003 versions of the different applications, including FrontPage, making up the Microsoft Office Suite. In some cases the tutorials have been categorised as Level 1 or Level 2 and all can be access from a basic front-end menu. When appropriate you will be advised which of the four CDs need to be inserted in the drive. Unfortunately those with dual optical disk drive capabilities are restricted to using just a single drive rather than making use of both drives..
Numerous topics are covered for each of the main subject areas and these can be selected from a scrollable list. Plenty of illustrations and screen grabs are used throughout the tutorial sessions along with a commentary regarding the appropriate features. The script for each topic is also presented in text format down the left side of the screen. This will enable those who might be put off by the various American voices, some more appealing than others, to turn off the audio aspect. While the various American voices are not too hard to take, more work should have been carried out to ensure that a constant volume level was used throughout each of the topics covered by the program.
Some interaction is expected as you carry out basic instructions or answer multiple choice questions based on the information delivered during the various lessons. When mistakes are made, the program will highlight the correct response or area of the screen and you will be allowed to continue without penalty. At various points, tips, represented by a light-bulb icon, will be provided on related topics.
The software keeps track of your progress through the various lessons on each subject topic. This feature can provide feedback as to which courses and lessons have been attempted and completed plus the actual time spent using the program. You can work at your own pace and choose when and in which order the various topics are covered.
This tutorial program is more suited to those starting out with the various Microsoft software applications although, that is not to say, that the more proficient might learn a thing or two. The software requires a system running Windows XP or Windows Vista. Published by Avanquest, this package has been priced at £29.95.