Microsoft Office Professional 2007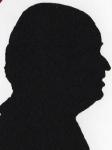 They say that good things are worth waiting for. Well I certainly had to wait for this with a © of 2006 (technically launched in November) and the retail launch in January I received it in May.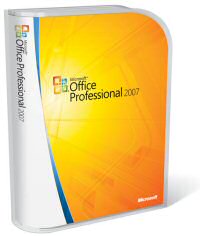 As Office 2007 has been available for download or on numerous computer magazine cover discs almost anyone can trial it for sixty days. So this look will not major on what is included. There are various versions but apart from the Basic Student version (Word, Excel, One Note and PowerPoint), there are three other main versions Small Business, Standard and the one I was sent Professional. A number of other products have been given the Office name such as Visio, One Note, Live Groove and Project.
So what do you get on the two CD's that make Office Professional. Access, Excel, PowerPoint, Outlook with Business Contact Manager, Word and Publisher.
While this was launched alongside Vista it will in fact still work with Windows XP. The look is slightly different but then with the whole interface being totally changed in a lot of cases you will need to run two copies side by side to see the differences between the XP and Vista interfaces.
I have heard comments that it runs faster in Vista but I suspect that is mainly because the Vista systems are higher specified and of course they are far newer installations so there is less gunk in the registry.
I said it will work with XP but you will need SP2 installed and some of the other system requirements are probably a 1GHz processor, 512MB of Memory and 2GB of hard disc space to utilize all the parts of the package. I certainly know a lot of XP systems that do not meet those criteria.
The install worked without flaws and once the items were installed you are of course constantly nagged to authenticate your copy, after some time without this it goes into a basic mode before finally becoming useless. However if you have Internet connectivity then it's quick and technically you are not registering however read the screens carefully if you wish to avoid registration.
Of course the ribbon bar is by far the biggest change with anyone expecting to find things like save, print or copy on the drop down menus not likely to be happy as they been given little icons rather than the more normal words.
A lot has been written about the new docx extension but unless you know the person who will be reading your documents has access to it you can still use doc or if you know nothing about their document regime you can still use rtf which works with whatever word processor anyone else has. Of course some of the new goodies will not be available but then anyone who uses Version 1 of anything faces being the trendsetter.
While I could still use Access and Excel I am not a big user of either. Outlook (to an Outlook Express user) has always looked inviting but again compatibility means a lot shy away from it. The new Business Contact Management attachment means Outlook can really allow those businesses using it to implement accounts and critical information within it. This leaves Publisher and with a new product just launched to do much the same I am not sure where that leaves Publisher. I always found it an easy to use tool that meant a novice could produce good looking output without really knowing how. Having not seen the new tools I cannot comment, Publisher however works so for that reason alone why change.
I have no doubt that Microsoft will persuade most to upgrade over the next 'x' years if by no other method than withdrawing support for earlier versions of Office and of course Windows XP. So if Business uses Office Professional 2007 so will schools and collages so drip by drip you will have no choice.
Doing my searches found Microsoft Office Professional at a best price of £347.98 including delivery from the first link below for a full copy. Upgrades start from a hundred or so less with OEM versions (where you need to buy some hardware with it) for less than half that price.
http://www.ecostsoftware.com/uk/shop/pc/viewPrd.asp?pid=3040
http://ukireland.trymicrosoftoffice.com/product.aspx?sku=3082915§ion_id=236&culture=en-GB&#tabs