Secrets of the Mind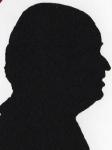 Review controls
This product has the kiss of death attached to it by being called Educational. A few years ago there was a movement to call such things Edutainment, that, also seems to be no more.
This product comes on two CD's and to run it the CD always needs to be in the ROM. The install therefore is very quick (around a minute) and it takes only 40MB of hard disc space.
You are met by a bewildering front screen shaped a little like a brain however despite a total of 20 items that look to be clickable most at this stage do nothing and only a small proportion flash red to mean they are part of a trail. To load a talk click once on a title. To follow a pedagogical path click on the highlighted items.
This is made up of a range of talks and once into those talks further progress can be made. A total of eleven scientists are involved with this package - originally produced by (UBISoft) Mindscape - no pun intended. A short biography of each is available.
If you have a word of phrase that needs explanation then going to the index and seeing if it features then a mini talk on that word or phrase can be forthcoming. All this is fine for 'A' level and or university students studying the brain or psychology.
The first anomaly is that to get to any item from the front menu you need to click once (this is stated) but on the name and not on the icon beside it. Perhaps that's part of the brain training module.
So having managed to get to the point where you can click on a module what do you get, well in most cases a talk sometimes an illustrated talk but occasionally a task and the latter are perhaps the most 'fun'. An example if you click on Alphabet Skills in the index section you get letters on the screen 'N' to 'Z' arranged randomly. You have to click back from 'Z' in order should you make a mistake (easier than you think) you hear a beep and will continue to hear beeps until you click the next in a sequence. You repeat this ten times and quite naturally the graph on the screen comes down as your time to complete the task improves. I assure you that after the ten times your brain will hurt.
So now back to the basic brain made up of four sections these are Learning and Memory, Brain Building, Consciousness and Perception and The Thinking Machine. The twenty subjects on the front page are Man against Machine, Modules of the Brain, Neurophilosophy, Showtime for Consciousness, Power Learning, Attention, The Rules of Thought, Problem Solving, Emotional Intelligence, In Search of the Unconscious, The Learning Brain, Neutral Networks, The Minds Eye, The Powers of Memory, Environmental Memory, The Laws of Forgetting, The Man Who Had No Memory, The Brains Eye, A Brain Is Born and The Soul of a Baby Robot.
Delving a little deeper into just one of these Problem Solvers, if you right click on this then a female voice gives you a quick outline of the subject, move the mouse out of the window and it stops, left click on the text beside the icon and you are taken to a sub menu with a further ten items all by Herbert Simon.
It takes ten years, The towers of Hanoi, Human problem-solving, Experts are more selective, An experts eye, What is intuition, What is Genius? What is talent? Link-o-rama.
As stated some are just talks some are problem solving - like the 'Z' to 'N' mentioned and some are illustrated - video talks - if you are interested in how the mind works I expect you will consider this £9.99 well spent. However in this recent world people seem to want Entertainment and not Edutainment and certainly not Education.
Available from dealers or direct from Focus and should you be interested it does work with Vista http://www.focusmm.co.uk/shop/Secrets-of-the-Mind-pr-1170.html