Two Updated Focus Products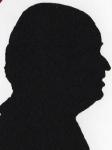 Look back via the search button on the site front page and enter Family Tree or Build a Model Railway to find earlier versions of both these products, in both cases Focus has added even more value.
Create Your Own Family Tree Genealogy Suite from Focus
Genealogy is a subject near to a lot of people since smaller families became the vogue, when large families were in fashion lots of people were around with all the required information and so lack of information on great uncle Jack.
There are - according to the information on the DVD style box - six items on the supplied CD-ROM. First the item you are expecting Family Tree Legends (Deluxe Edition). Second the ability to access over 350,000,000 UK records online. Third Family History Guide Book. Forth Research Workbook. Fifth Internet Research Centre. Sixth Digital Reference Library. If all that was not enough when you have registered your copy (twenty character serial number) inside the case. You can claim bonus content that includes three free copies of Ancestors magazine. Money off photo restoration and cine film transfer. Genealogy software for use on Palm/Pocket PC to enable you to perform actual research on the hoof. Also for those really hooked on the whole Genealogy subject £250 off the cost of UK Census CD-ROM's
As with a lot of recent software it requires either Windows 2000 (SP3) or Windows XP (SP2) although the other requirements are so low as I doubt that either Windows 2000 or XP would run if that was all the power/memory you had. Everything I said in the previous article is still true but remember the new operating system requirements.
Available from http://www.focusmm.co.uk/shop/Create-your-own-Family-Tree-Genealogy-Suite-pr-1149.html at £9.99 or direct from dealers.
Create your own Model Railway Deluxe
The main difference between this version and the one I reviewed last year is additional content, the inclusion of the 'Wild West Edition' that was originally sold as a separate product.
The Wild West edition includes twenty steam engines, 50 goods wagons and twelve different carriages. Also included are over 200 different wild west style objects to place in your own layouts. If you have not always got the time to create your own layouts then there are five already included so you can be up and running in not that much time.
I will not repeat the facts and figures associated with the original version just read my original review published on the 3/8/05. Everything said then still applies and if you were undecided then I noticed that in February this year it was recommended as a gift for an event that took place on the 14/2/07. A girl might get away with giving this to a boy but I doubt if the reverse would be true.
I am pleased to say that unlike the Family Tree product above the system requirements remain almost the same but sad to say Windows 98 is no longer mentioned but anyone with Windows ME or later should be safe.
So putting the contents of the original and the Wild West product together gives over fifty sample layouts for you to work with, anyone with a passion for railways will love it and think the PC has developed a new use. However still not sure that such a gift from a partner would or could be construed as a love token, unless of course you both share the same passion.
Available direct from http://www.focusmm.co.uk/shop/Create-your-own-Model-Railway-DELUXE-pr-671.html at £9.99 or from dealers.