Encyclopaedias 2007 Reference Suites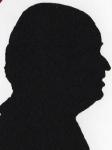 Once again the yearly round of new product updates has started and the first of the 2007 crop to come my way is Microsoft Encarta 2007 Reference Suite and Encyclopedia Britannica 2007 Ultimate Reference Suite.
Encarta 2007 Reference Suite
This is on a DVD and should you be willing to leave it in the drive then it needs 1123MB of hard disc space. Should you prefer to run it totally from your hard disc the stated space required is 2744MB. In my case I was 3135MB of hard disc down as it also needed to install Net Framework 2 on my PC. The total time taken was 34 minutes including a required reboot after the install of Net Framework 2.
In use it does not look a great deal different to the previous version, but when an interface is several years old why make radical changes to it. Yes of course the graphics at start up and the background differs. There are two possible items to start with, either the full Encarta or the children's version. Also from the main menu you can go straight into the dictionaries.
Assuming you go into the main Encarta you have the possibility of an immediate search at the top of the window or you can press one of ten main headings. These are Art & Literature, Performing Arts, Geography, Science & Technology, History, Life Sciences, Social Science & Religion, Sports & Leisure, Children's Encarta or Update Encarta. The latter as you are entitled to 12 months worth of online updates.
Looking for something that probably was to late for the main entry was Cricket, County Championship and the winner for 2005 was included but an update will be required to find the 2006 winner but as that is only a month old that's not surprising.
Doing my Internet searches found it at a best price of £37.99 including free delivery from the first link below.
http://www.amazon.co.uk/exec/obidos/ASIN/B000GQHNB2/kelkoocpc-cs-software-software-21/ref=nosim
http://www.microsoft.com/products/encarta/ProductDetails.aspx?pid=002&active_tab=Features
Encyclopedia Britannica Ultimate Reference Suite
Also on DVD and to do the full install so you do not need to leave the DVD in the drive while running you are stated to need 3780MB of space, on my machine it turned out to be 4092MB and it took around 38 minutes. The installer is an 11 point work, and, almost all the time is spend on the installation. You quickly get three points along a long installation bar and then nothing for close to ten minutes then it jumps to around six blocks from the end and stays there for close to twenty minutes. A nice graduated progress bar would avoid the feeling that nothing was happening.
From the main menu Britannica gives you two options either the Encyclopedia or the Meriden Webster's Dictionary. Assuming you choose the Encyclopedia option you are immediately met with another screen this time with three choices and there is a tick box that will in future remember your choice. They are Encyclopedia Britannica Library, Britannica Student Library or Britannica Elementary Library.
In this short piece I cannot go into many details but assuming you choose the full adult version the immediate search option is top left with an A-Z browse just below. The main options are BrainStormer, Explore, Timelines, Atlas and Dictionary.
Doing the same search on Cricket County Champions, produced 7288 articles, 96 images and 1138 book of the year articles, at this stage no sign of county champions, eventually I found it - not surprisingly - only up to 2005.
Should you only need a Children's version then one is available for less than £20 I found that out when doing my searches for best prices and for the full version as I looked at it's £53.99 inc free delivery from the first link below. From the second link you can take a virtual tour of the product.
http://www.amazon.co.uk/Encyclopaedia-Britannica-Ultimate-Reference-EuroTalk/dp/1593393164/sr=1-2/qid=1160292270/ref=sr_1_2/202-0694127-9189412?ie=UTF8&s=software
http://britannicashop.britannica.co.uk/epages/Store.sf/?ObjectPath=/Shops/Britannicashop/Products/ENCL_ADLT_0713
Both products do a very satisfactory job, however having a choice of three or two encyclopaedias within the products may make the choice for someone on the cusp a little more difficult. The reason is less choice and less involved language the actual answers to main questions will always be the same.
Either will have the answers, however at the current price points - money talks - I suspect most will opt for Encarta.