A Wearable Speaker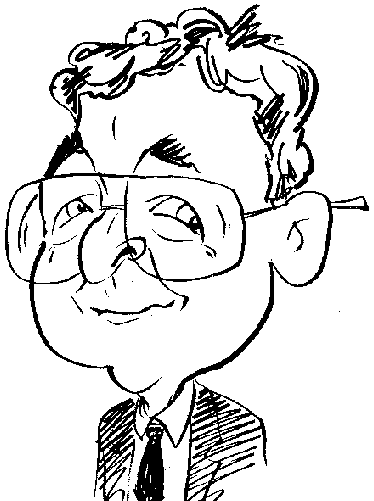 Review controls
It is time for a "bit" of music with this next product from Polk Boom.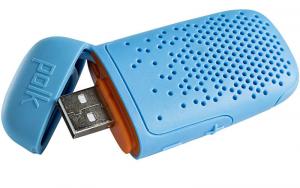 click image to enlarge
With a title of "Bit" and an appearance that could be mistaken for a stubby flash drive, you could be forgiven for wondering just what was the purpose of this next device under review. In fact, as part of the Polk Boom family of devices, the Bit is a wearable Bluetooth speaker. Available in a choice of colours that include Black, Sport Blue, Lava and Mist Grey plus the Volt unit I had been sent as a sample. To my eyes Volt is a pale shade of grey although the packaging made mention of Yellow. This Bit Bluetooth speaker can be clipped to an article of clothing via a spring steel clip which forms part of the product.
As befits its resemblance to a USB flash drive, the Bit's cap can be removed to reveal a standard USB plug. You can insert this Bit Bluetooth speaker into a computer port to charge the Bit's internal battery. During the charging process a red light on the base of the Bit will glow and change colour to green when the process is complete. To ensure the cap is not mislaid or lost when it has been removed, the cap remains attached to the body of the device by a short lead that hardly looks strong enough for its purpose but proved capable for the review period and longer.
Decorating the front of my review sample was a mixture of a perforated area surrounded by mini depressions that did not seem to follow a set pattern. Located on the right side of the unit were raised plus and minus symbols which were the only controls available with this device. Powering on the Bit device required both symbols to be held down simultaneously for two seconds. A sound effect and the flashing of a blue light in the unit's top left cornet indicates that the device is active and ready for pairing with a smartphone or tablet.
With audio streaming to the Bit device, a simultaneous tap on both the symbols will switch between Play and Pause modes. A double tap, again simultaneously on both symbols will disconnect the current Bluetooth session. Holding down either symbol for two seconds will move to the next or previous track while a single tap will increase or lower the volume level. When an incoming phone call is detected then a two second depress of the Plus button will accept the call while a two second depress of the Minus symbol will hang up the phone.
As mentioned earlier, the Bit device needs to be clipped on to the user. Some consideration, regarding the positioning of this product, needs to be taken into account. Fortunately the rubberised outer coating of the Bit should ensure that accidental damage due to a knock should not be an issue.
The supplied documentation states that it is not recommended to clip this device to anything more than 0.25-inch or 7 mm thick which should not be too restrictive. Also the Bit needs to be placed in a position where access to the unit's controls should not cause a problem, while still being close enough to the mouth for conducting phone calls when you are performing other tasks.
The Polk Boom Bit is a speaker for use with casual listening. It is not meant for, nor will it satisfy HiFi enthusiasts, but it should suffice for background music while travelling, training or carrying out other tasks. Polk Boom has rated this device's battery performance as giving you three hours of playback audio. I was able to slightly exceed this figure and managed three hours and 20 minutes before audio warnings of battery low capacity began to be heard.
For those who like to listen to their favourite music when moving around, either travelling or getting involved in energetic activities, then the Polk Boom Bit could be an ideal companion. Currently Amazon.co.uk has this product listed at £29.99.