leef iBridge and Reichelt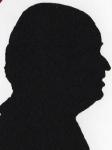 First mobile memory made for 'i' devices, now available in sizes up to 256GB. Second a website based in Germany that claims – according to the press release sent to me – to sell products up to 20% cheaper than other websites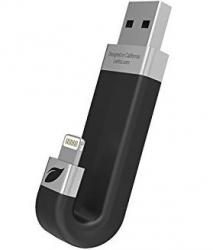 click image to enlarge
leef iBridge White
This device allows you to transfer data between USB and Lightning devices, so files taken from say a PC can then be put onto an iPhone. They come in various sizes up to 256GB. I was sent the 16GB version and this can store up to 14.9GB of data.
It is 6cm long, up to 2cm deep and 1.7cm wide. It comes with a sleeve that covers both the USB and Lightning terminals.
When used in a USB port 5cm protrude. When used in a Lighting port the bulk of the device slides under the unit and only 2cm protrudes. Instead of being straight the Lightning end is a swans neck and comes back on itself meaning that for 'i' devices it can sit underneath the unit out of the way.
I was sent the 'White Edition' that is white plastic for the working part and a near identical rubberised white colour for the sleeve.
You can play music or videos directly from the leef iBridge. For me however it means that file transfer between a PC and an 'i' device becomes a great deal easier.
The 16GB leef iBridge White is available from the link below for £37.99 with free delivery, other sizes/prices are available on the same link.
https://www.amazon.co.uk/Leef-iBRIDGE-Mobile-Lightning-Connector/dp/B00OGT0AWE/ref=sr_1_3?ie=UTF8&qid=1464437412&sr=8-3&keywords=leef+ibridge+mobile+memory
3 in 1 Cable from Reichelt
This is a web site in Germany (there is an English version) that claims to sell items up to 20% cheaper so their agency in the UK offered to send me something to see if the quality matched up.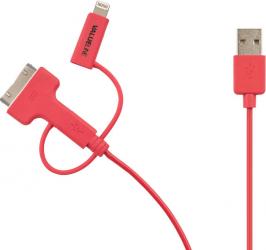 click image to enlarge
I was sent a 3 in 1 cable ideal for anyone with 'i' devices even the older iPods that had 30pin connectors.
It is a matt cherry red colour and is 1 metre long.
At one end a standard USB connection. At the other end three different connectors.
This is described as a 3 in 1 sync and charge cable.
There is a Lightning and a 30 Pin Connector to use either you have to plug the other end into -micro B connector- the back of the respective plug, so either becomes 4.5cm long.
I find it hard to judge prices on items that do not have a 'name' this is just called 'valueline' and on their website it is available for £5.25.
I hope to soon receive a pair of Panasonic Headphones from them which should have a UK price from other stockists so their claim of saving up to 20% can be put to the test. Until then I suggest you look for your choice of goods on their site. Below is the link to the 3 in 1 cable I was sent. You may have to search several ways as I could only find it via the part number and not a more normal fuzzy search for '3 in 1 sync and charge cable' or other close approximations.
https://www.reichelt.com/LK-AIO31-RT/3/index.html?&ACTION=3&LA=446&ARTICLE=153950&artnr=LK+AIO31+RT&SEARCH=VLMP39410R1.00