Trouble at the Museum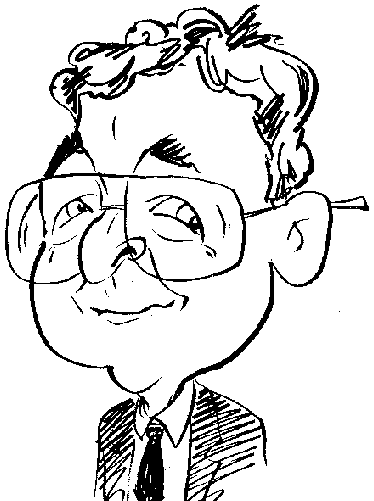 Review controls
Do not be distracted at work by carrying out personal tasks as you could be faced by more problems than you can handle.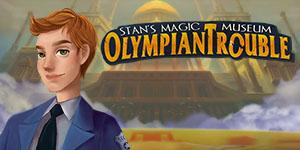 With its rather mouthful of a title, "Stan's Magic Museum - Olympian Trouble" belongs to the Match 3 genre of games. Developed by that hot bed of Match 3 offerings, e-Funsoft, this particular title could well have taken its inspiration from the Night of the Museum series of movies. Your role in the game is that of Stan, a night guard at the museum where strange events occur as the bewitching hour takes over.
As usual adjustments can be made to the gaming environment to suit the playing style of the participant. Allowing different people to accept the challenge of playing this game and having their progress recorded, profiles can be created. You can set the volume levels for background music and sound effects. Other options are available to select full screen viewing and the use of a tutorial to explain certain facets of the game which can be played in Relaxed or Timed mode with its 70 level spread over five chapters.
As mentioned earlier, your role in the game is that of Stan, the night guard at the museum. It is the night before the grand opening of the museum to display its latest new (that is new in regards to the museum's ownership of the exhibits which could date back to the Greek Mythology period). You, of course, are busy being on guard as you set about designing your personal web page when disaster strikes.
You accidentally knock over a tablet (that's a stone tablet rather than a modern device used to edit your web site) and all manner of disturbances occur. There is thunder, lightning and exhibits taking on a life of their own as they fly around the museum and a mysterious portal opens. This is your cue to take on the role of a restorer and Match 3 expert as you enter the e-Funsoft gaming experience build around this game.
Little, if anything, has changed with e-Funsoft's general approach to Match 3 game play. A centrally positioned Match 3 grid will be sandwiched between the power-up allocated to that level on the left and the set challenge to achieve for completing the current level on the right. The grid's columns and rows will be populated with an assortment of tiles, some featuring a protective layer, and blocks.
The object of the game is to achieve the set challenge target by removing the required elements. By swapping two adjacent tiles and creating a group of three or more similar tiles, this group will be removed thus causing more tiles to fall downwards to fill in the space created. In some cases this can cause a cascading effect with more tiles being removed. Any blocks in the vicinity of a remove group will be destroyed.
If a group of more than four tiles is created then you will receive a reward of a bomb which can act as an additional power-up. It is possible to manipulate a bomb into a position where it can be more effective. Unfortunately, as you are unable to carry forward a bomb to the next grid, it is a waste to try and save a bomb for use later in the game.
One element that can not be removed, by the methods mentioned previously, is that of a jewel-like artefact. It is too powerful to be removed. Instead you need to create a path below the artefact so that it descends towards the bottom of the grid from where it can be collected.
As each level is completed you will be rewarded with a number of stars. These stars are your currency when purchasing the four upgrades that are compulsory for each chapter. Each upgrade has its own price point and must be purchased in order. The different upgrades relate to one of the displayed exhibits which were damaged by the earlier disturbance when the tablet caused Pandora's box to be opened.
Following each upgrade you will get the opportunity to meet a Greek God and hold a brief conversation which is conducted by static characters with the dialogue in text format. Fortunately these conversational interludes can be skipped as they add little of interest to the main game.
The game's story line, as with the original Night at the Museum film, does give e-Funsoft the chance to develop Stan's adventure even further. Perhaps Ancient China or the Egyptian Gods could cause disruptions in other areas of the museum while Stan learns more about their style of life. I downloaded my copy of the game from Gamehouse.com where it is priced at $9.99. The game requires a 1.5 GHz processor with 1024MB of RAM and 143MB of hard disk space running Windows 7 and later.