Fairy Tale Action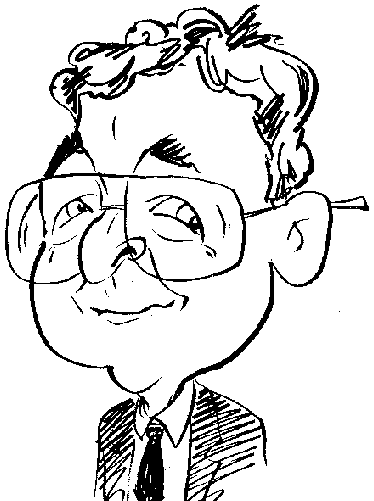 Review controls
It is advisable to avoid arguments when near the presence of a magic book.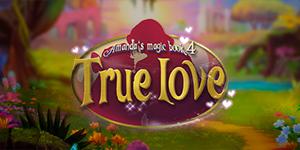 Now up to the fourth title in the Amanda's Magic Book series is True Love. There is no prize for guessing this Match 3 game is from that hot bed of game playing offerings known as e-Funsoft. With this title e-Funsoft has followed its normal practice of enclosing its familiar Match 3 game play within a story line featuring Amanda and her friend Prince Charlie (no relation to any current or previous royalty).
Allowing different players to test their skills at this Match 3 action, True Love lets you create profiles to record their progress. Adjustments can be made to the volume levels used by sound effects and background music. Other options allow you to select full screen viewing and include a tutorial feature before opting to play the game in Timed or Relaxed mode.
Setting the scene, the game's opening sequence, made up of still images and printed text, involves a furious argument between Amanda and Prince Charlie regarding the behaviour of fairy tale princesses. The quarrelling couple are then magically drawn into a book of fairy tales but, in their case, their destination was a fairy tale that was going horrible wrong. This fairy tale, based on a castle occupied by a "monster" that would imprison people for picking a flower from its garden, is spread over five chapters giving Amanda plenty of opportunity to correct matters in the fairy tale.
Match 3 game play follows the standard pattern that e-Funsoft uses for its numerous offerings in this genre. The game's five chapters feature 70 Match 3 puzzles that need to be completed in turn. Each grid, consisting of columns and rows, is filled with a mixture of different tiles, obstructions and an occasional artefact. Accompanying the grid is a set challenge listing the type of items that need to be removed from the grid. Taking up a central screen position, each grid is flanked by the required challenge on the right and various power up tools on the left.
Most of the required work necessary for the grid's challenge is conducted by swapping two adjacent tiles to create a group of three or more similar tiles. The created group then disappears, possible affecting the challenge, and other tiles fall downwards to fill the gap. If the challenge includes the removal of artefacts, which can not form part of a group, then you need to cause them to fall towards the base of the grid from where they can be collected.
Along with the various tiles, blocked cells and artefacts, some tiles will feature a layer of additional protection. This protection comes in the form of strands of chain and cobwebs. This protection will need to be removed by being included in a group before the tile can be removed. With some tiles I sometimes found it difficult to identify the type of tile when it was overlaid by chains or cobwebs.
While the default action of the Match 3 game play is to create groups of three tiles, it is possible to create larger groups. When this happens you are awarded a standard, medium or massive bomb depending upon the size of the created group. The bomb can be used to destroy a set number of adjacent tiles when it is activated.
Stars are awarded at the completion of each grid's challenge. These stars can be used to purchase the four upgrades which are allocated to each chapter. As with the grids, these upgrades have to be tackled in a set order.
From time to time linking sequences will occur to help move the story line along as Amanda sets about achieving certain tasks. These interludes consist of static characters who deliver their dialogue in text format. You can cut these sessions short as they add little of relevant interest to the story.
I feel True Love will only really be of interest to those who enjoy a steady diet of Match 3 game play. I downloaded my copy of the game from Gamehouse.com where it is priced at $9.99. The game requires a 1.5 GHz processor with 1024MB of RAM and120MB of hard disk space running Windows 7 and later.