Dark Possession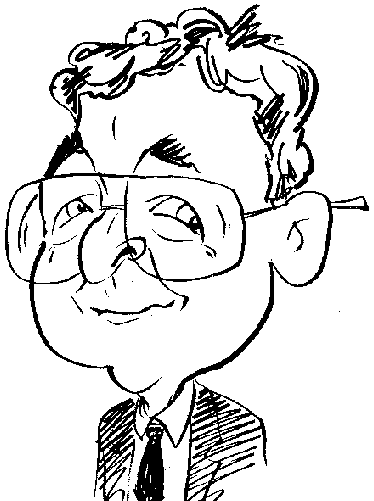 Review controls
Continuing the Academy of Magic series, e-Funsoft turns a student into an evil wizard.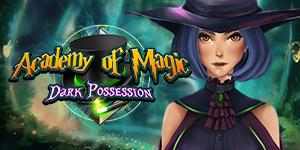 click image to enlarge
A new term starts at the Academy of Magic. As the new students arrive for their lessons in magic, e-Funsoft has come up with the next version of its popular Match-3 series as students need to battle the latest threat to their way of life from the forces of evil. This time the threat comes in the form of Dark Possession.
Taking advantage of a legend regarding a powerful wand that was capable of channelling magic even stronger than that possessed by the Great Dark Wizard, Avius, a wizard, who fearing he is about to die, calls on the relevant spirits for help. As a result of his pleading, rather than breathing his last, Avius then becomes engulfed by great power thus making his magic stronger. So strong in fact that Avius was able to transport his spirit into the body of a popular student of the academy called Elera Deveraux and begin yet another attack on the Academy of Magic.
This is the start of Dark Possession as a couple of academy students, Dennis and Maximus, set out to save Elera from the predicament caused by her body being taken over by the spirit of Avius. Prior to venturing out into the game, profiles can be created for different players with a Top Five scoreboard that can be viewed of the scores different players make. You can also adjust the volume levels for sound effects and music plus opt for full screen viewing with a tutorial option.
Gamers familiar with e-Funsoft's Academy of Magic series will immediately recognise the style of game play used by this Match-3 title. Spread over five chapters, the game will consist of various Match-3 grids made up of columns and rows filled with embellished tiles and obstructions such as chests, chains, wooden boards and the like. Each grid will come with its own specific challenge to remove certain types of tiles and occasionally other items in order to complete the grid.
Tiles and other obstacles can be removed by the creating of groups of three and more similarly embellished tiles. Groups are created by swapping two adjacent tiles causing an explosion to remove nearby tiles. The resulting gap will then be filled with other tiles falling downwards which might cause a cascading effect.
There is one type of tile which cannot be destroyed. This is an artefact which gives off a shimmering effect. Artefacts need to be guiding to the bottom of the grid by creating a pathway beneath them. They can then be automatically collected when they reach the bottom of the grid. Sometimes a cell in the grid will have a personality complex and be unsure as to its embellishment which will keep changing until you click on it to ease its confusion. Once clicked on, the cell can then be used in the normal way.
When a grid is completed you will be given access to an Upgrade feature. This is the area where you can spend the rewards you have gained during the game. Upgrade is divided into three sections namely World, Tools and Extras. By default you will be placed in the World section which contains four specific upgrades for the chapter you are on. These upgrades need to be purchased using the stars you have earned and will develop the background scenery featuring the Academy of Magic. As you progress through the game, these upgrades will become more expensive.
Switching to the Tools section of Upgrade allows you to purchase power-up implements that are individually priced. The more powerful the tool, the more it will costs using the gems, artefacts and points you have earned. Once purchased to fulfil tasks such as destroying a single tile or a group, row or column of tiles, these tools will appear alongside the current grid and will need to be charged before they can be used. The third section of Extras contains three unifroms. These can be purchased for Asta, a strange small creature which hatches from an egg. Asta was discovered early in the game by Maximus on his journey to save Elera.
Every so often the Match-3 action of the game will be interrupted by a meeting between a couple of characters in the game. Consisting of the two well-drawn static characters appearing on either side of the screen, the subsequent dialogue will appear in text format with mouse clicks required to progress through the different segments. Fortunately there is an option to cut short these sessions if you are in a hurry to get back to the main action.
As you progress the game's five chapters, you will meet some new characters and possible spells as new alliances are created to defeat the forces of evil. Academy of Magic - Dark Possession can be downloaded from Gamehouse.com where it is priced at $9.99. System requirements call for a 1.5 GHz processor with 1024MB of RAM and 156MB of hard disk space running Windows 7 and later.