A New Beginning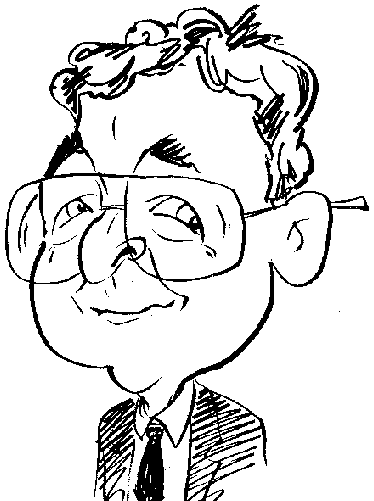 Review controls
In true Star Wars fashion, this next game explains how location for previous titles came to be.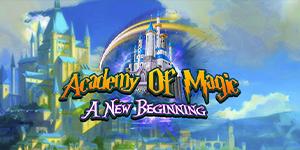 With its title of "Academy of Magic - A New Beginning" might indicate that this is the first offering in a new series from that hotbed of Match 3 game play. In fact this is the latest episode in one of e-Funsoft's longest running series. This game should be regarded as a prequel as it explains the origins of the Academy of Magic.
In a previous episode, those energetic students at the Academy of Magic had defeated the Great Dark Wizard. However in the process on this defeat, one of the students, Raymond Deveraux, had been draw into a portal which deposited him in a mystical world which had a familiar look to it. This then is the start of Academy of Magic - The New Beginning.
Setting up the game gives you the various options that are familiar to fans of e-Funsoft Match 3 titles. Profiles can be created for different users while adjustments can be made to the volume levels for background music and sound effects. There are also options to select full screen viewing and a tutorial covering certain aspects of the game which can be played in either Relaxed or Timed mode with the later requiring levels to be completed within a time limit.
Spread over five chapters, with each one containing four upgrades that need to be purchased in order to make progress, the game contains a storyline wrapped around 70 levels of Match 3 action. If you are familiar with e-Funsoft's approach to Match 3 game play then you will not be surprised to discover that little, if anything, has changed apart from the emblems embossed on the tiles.
For those undertaking their first look at the company's style of play, each grid will be populated with tiles and blockages. Some of the tiles and blockages will feature layers of overlaid protection that will need to be removed. Each grid will come with a set challenge that is made up of the items that need to be removed in order to complete the level. The centrally positioned grid will be sandwiched between available power-ups on the left and the grid's specific challenge on the right.
Items can be removed by being included in groups of three by the process of swapping two adjacent tiles. The creation of such a group will cause a minor explosion which removes the three tiles and any blockage in the immediate vicinity. The space this created will then be filled in with tiles falling downwards which can have the effect of producing a cascading effect with more elements being removed.
From time-to-time a grid will include artefacts which will feature in the challenge. While these artefacts can not form part of a group to be destroy in an explosion, they do need to be removed. This task will involve creating a pathway beneath the artefact so that it falls to the bottom of the grid where it can be collected.
The supplied power-ups can be used where and when needed within the grid. You also have the ability to create other power-ups. In order to carry out this task, you need to make a group of more than four tiles. In return you will receive a bomb planted in the grid. You do have the means to manipulate the bomb into a more favourable position and then explode it.
Earlier I mentioned that each chapter contains four upgrades. These need to be purchased using the Star rewards you receive for completing a grid. Until the appropriate upgrades have been completed, hardly a spectacular visual experience, you will not be allowed to move on to the next chapter.
Following each upgrade purchase, there will be a short interlude as the storyline advances. These interludes involve little more than a static scene as two characters deliver their dialogue in text format. The only spoken dialogue you get is with the game's and each chapter's introduction. e-Funsoft needs to do more with the story interludes as they add little to the game's appeal. The dialogue is uninspiring and there is not a twitch of animation.
In this way the story can develop from Raymond's initially action of saving a stranger from an attack only to discover he was in a place where magic was frowned on and he was placed on trial. These interludes will introduce you to characters such as Veruplus, Olius, Rhilin, Azulus and Iris Edali who is leader of a coven of witches and wizards who all have their part to play in how the Academy of Magic was started.
I downloaded my copy of this game from Gamehouse.com where it is available priced at $9.99. The game requires a 1.5 GHz processor with 1024MB of RAM running Windows 7 and later.