Bubble Zoo 2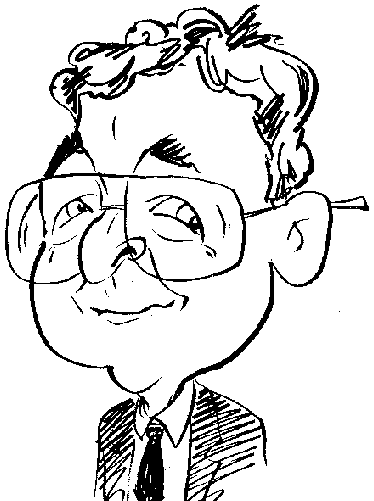 Review controls
Farmyard animals gather together to produce a travelling bubble-like environment to test the player's shooting skills.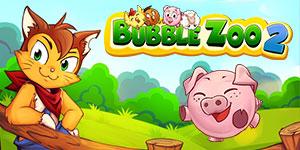 Published by Zariba Ltd., Bubble Zoo 2 has been categorised as a Match-3 game but I prefer to think of this title belonging to the Shooter genre. By that I mean the type of game where you shoot objects at a travelling chain to reduce its size or even remove it completely. You can achieve this by making sure the colour of the fired projectile is the same as that of the area it hits. As its title might indicate, this game involves firing bubble-like projectile, with embellishments to represent animals, into a travelling chain of more bubble-like animals. Your firing tool, and the master-of-ceremonies, is a cat.
When firing up this game, you are presented with a Config box allowing you to select the appropriate graphics and input choices for playing the game. With regards to graphics, you can opt for a range of screen resolutions that vary from 512 x 384 up to 1920 x 1080 with a choice of quality covering fastest, fast, simple, good or beautiful (the final two seem like an interesting title for a yet-to-be-developed game), and select from a choice of available monitors. There is a choice of input controls that are both customisable. I opted for the 1920 x 1080 resolution with fastest quality and mouse controls.
Prior to entering the action of the game, you can make a few adjustments to playing conditions. Audio output for sound effects and background music can be turned off or on but there is no option to adjust the volume level. There is also a choice of tackling the game in either English or French. While not seemingly to have a background story, Bubble Zoo 2 takes you on a journey over 75 levels as you complete a series of challenges set by the game.
As you enter each level, the directing cat character (incidentally there are seven different cats and you can select your favourite one after payment of the appropriate fee earned during the game) will issue a challenge. Often the most common challenge, issued through the early stages of the game, is to clear the screen by removing the complete chain. You might also be asked to keep going for a set amount of time, reach a particular target score using a certain number of shots or collect horseshoe symbols. Depending upon their colour, horseshoe symbols are awarded for achieving combos as part of the removal process.
Each completed level brings its own reward in the form of points, money to pay for items and an occasional Lucky Dip prize. Failure to complete a level does not mean you can forget about it. It will still need to be completed. You can either pay for extended playing time or opt to replay the level.
Earlier I mentioned that you could change the central character with an appropriate payment. This task can be carried out via a short-cut icon in the bottom left corner of the Home screen. This short-cut icon will open up options for settings, trophy achievements and purchases with the latter split into upgrades, random free gifts and the choice of cat character. Several upgrades, in the form of power-ups to aid progress, are available including those for stop, reverse, paint bucket and rainbow effect. As well as purchasing these upgrades, they occasionally appear as part of the chain and can be stored for future use. These stored upgrades are displayed in the lower right corner of the screen and can be accessed with a mouse click when required.
Bubble Zoo 2 does possess some strategic elements. Once you have settled into the task of destroying bubbles, elements such as horseshoes are introduced and you are faced with the problem of setting up combos that provide you with the necessary horseshoes. Often you will need to build up the necessary blocks of colours. This can be both challenging and frustrating in equal proportions as you strategically place your projectiles to produce the effect you want while not loosing sight of the need to destroy the chain. There were also occasions when I replayed easier levels to build up by cash supply so that I could pay for assistances in later levels.
With audio and visual effects that suit the style of game play, Bubble Zoo 2 is more suited to the casual player looking to fill idle moments. You can download the game from Gamehouse.com where it is priced at $9.99. System specifications call for a 1.0 GHz processor with 512MB of RAM and 150MB of hard disk space running Windows 7 and later.