Xiaomi Mi 8 Lite Phone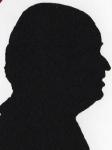 To me anyway this is a totally new Chinese phone company, I first heard of them a few weeks ago when I received an invite at short notice to their new UK store at Westfield shopping centre, which due to conflicts I could not make, however I was sent their latest phone the Mi 8 Lite. Looking at their website sees they are far more than just a phone company as they are big – like the world's fourth largest - in Internet, Connected Homes and Software.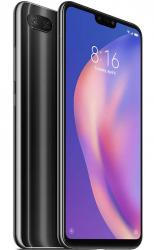 click image to enlarge
On first look this looks like any of a recent breed of quality mobile phones, however it has plenty to offer.
It is 15.5x7.4x.7cm; the diagonal imperial screen measurement is 6.26 inches. The screen is 1080x2280. It weights 171grams.
It runs Android 8.1 (the last but one version) with a skin of MIUI which unlike certain other skins does not seem to affect performance.
The processor is an Oca-core Max 2.2GHz. It comes with 4GB RAM and 64GB of Internal storage and around 50GB is available.
Going around the outside of the SmartPhone finds the volume rocker and on/off button on the right side, switch on is 15 seconds while shutdown is 2 seconds. The base has the USB 'C' socket for charging or connection of an OTC device with speakers either side of this. On the right side is the insertion point for your SIM and any Micro SD card you may use. The rear has dual cameras (24MP) and LED flash in a horizontal line near the top left corner; centrally 3cm down from the top is a fingerprint reader.
In the box are the SIM insertion tool a 3.5mm socket that fits into the USB 'C' socket useful if you do not have Bluetooth earbuds/headphones. While on sound the quality from the inbuilt speakers is better than most. There is a basic silicon phone cover for the back. Also supplied are a USB to USB 'C' lead and a two pin wall plug with USB front so you will need to purchase a shaver adapter to use it in the UK. The tiny 6.5x6.5cm seven language warranty booklet is totally unreadable without a magnifying glass for almost everyone. Six pages of the slightly larger – 12x6.5cm – getting started guide are in English but again you will need a magnifying glass as there are over 50 lines of text on some pages.
I had one problem that only the companies PR agency were able to solve where screen blanking is normally under Display with all phones that I know this unit has it under Sleep and only then can you change the timeout from 1minute to something more useful.
In my tests with a couple of different companies SIM's I found no phone reception or data use problems.
It's a nice phone that did all I asked without delay. It also worked seamlessly on my Wi-Fi. I rook some decent images in poor light without flash that were really just point and shoot.
The Xiaomi Mi 8 Lite is available from Amazon for £219.93. That is the FR/DE/IT version, the UK version is over £40 more, I was sent the International version that at the time of writing is not yet available.