UNTAMED Raptors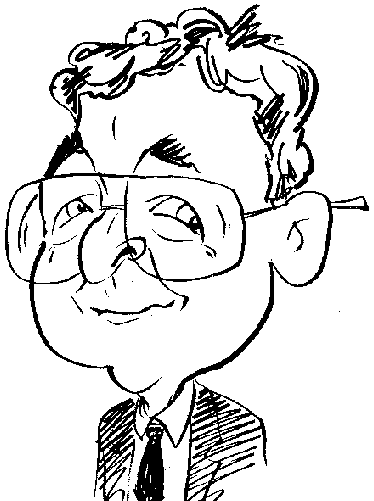 Review controls
You may have heard of the expression "Talk to the hand" but are you as familiar with "Beware the finger!?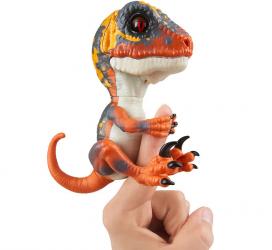 click image to enlarge
Described as the first-ever line of animatronical collectible toys, the WowWee developed Fingerlings® recently won the 2018 Collectible Toy of the Year and the overall Toy of the year awards. Now more bite has been put into the product with the arrival of an UNTAMED™ element/ for the intrepid dinosaur collector to partake
Joining the original gang of Fingerlings, featuring the baby monkeys, unicorns, sloths and glitter monkeys, are the UNTAMED Raptors. Unlike the vicious creatures seen in the Jurassic World films, the Fingerlings of this type can be tamed and petted but more of that a little later.
Just what is an UNTAMED Raptor. Four different members of the raptor family have been introduced into the Fingerlings family. These raptors come named as Stealth, Blaze, Fury and Razor with my review sample answering to the name of Stealth. Measuring 149mm from the top of its head to the tip of a curved tail, Stealth can attach itself to a raised finger using its front and rear clawed legs or by hooking onto a support with its tail as it performs its range of various antics while blinking its eyes in defiance at any prospective opponent that it wishes to challenge.
As these raptors are supplied as UNTAMED creatures, they arrive securely packaged. I found it took a certain amount of effort to free the Stealth from its box and plastic straightjacket. At the end of my efforts, the Stealth was ready for action and free of restrictions. Powered by four button style batteries (LR44), Stealth has an on/off switch located at the rear of its impressive head with threatening snapping jaws.
Once power is turned on, the Stealth features a couple of sensitive points on its head. You can tap the nose or back of its head to get a reaction from the raptor as it shows its aggressive nature and challenges other creatures within its vicinity as to who is master and in control of the situation. By applying and holding pressure on both sensitive points you will be rewarded with a roar attack while giving Stealth a shake will bring an appropriate reaction from the aggressive pet.
Stealth does have a more sensitive side to its nature. Laying him (I am unsure whether Stealth is male or female but I am going with the former classification with regards to gender) on your hand and Stealth will take a short nap as he readies himself for any further action. Stealth also appreciates some petting which is best carried out by gentle (or perhaps not so gentle) stroking from head to tail. You can also blow air at his face and be rewarded with a sneeze - do not forget to say "Bless you!" following this particular action..
With regards to any motion aspects with the raptor, this does seem to be concentrated on Stealth's head which moves from side to side while its jaws open and close to deter any oncoming assault from prospective enemies. Stealth comes with a claim of having 40 different sounds and Animations. As most of the various sound effects are of a very similar types of roar, it would be difficult to distinguish between the different utterances or roars as challenges are issued to all and sundry.
According to Andrew Yanefsky, Brand Manager at WowWee, "The UNTAMED line truly embodies….amazing personality features and entertainment into a collectible interactive toy that's both fierce and fun!". In other words the company hopes that children will collect the full range of UNTAMED Raptors with each one priced at £16.99 from leading toy retailers and online.