A Backup Storage Option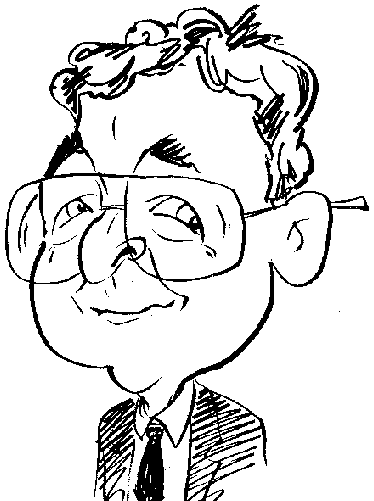 Review controls
Let me open with a question for those who were involved in the past with building their own computer or just upgrading their current system with a harder capacity hard drive.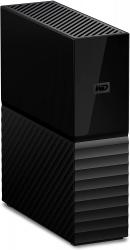 click image to enlarge
Do you remember the price and capacity of the internal hard drive that was to be included in a new or upgraded system? In my case I can distinctly remember scouring through adverts in several computer magazines for a hard drive that would increase my computer's storing capacity. As my budget was around £200, my choice of possible drive was limited to those drives with a maximum capacity of 200MB (this is not a typing mistake as MB was the current standard at that time).
The reason for my question and my personal reminiscence is the result of a hard drive arriving for review. Rather then the internal type I was looking for years ago, this drive was an external drive. It was a 3TB model and formed part of the Western Digital My Book family of products. With capacities of 3, 4, 6 and 8TB, this family of hard drives come with automatic backup software. My 3TB model was available from the Western Digital store priced at £59.99 which bears no comparison with the drive I was looking for in my earlier recount of past memories.
As this drive is meant to be clearly visible when positioned externally to the system box, its appearance does need to be important. The My Book hard drive is encased within a black protective, plastic shell. Adding a touch of style to its appearance, the shell combines a lacquered top half with a patterned matte bottom section.
Weighing 1.01kg, the My Book unit has dimensions of 171 x 139 x 49 mm (H x D x W) as it combines a stylish outer shell with a hard drive. Rubber feet, on the base of the unit, help absorb any external vibrations while connections for power via a 12V adapter and USB 3.0, with support for USB 2.0, are located in a recessed area on the rear of the unit. Appropriate leads are provided for power and USB purposes.
The initial setting up of the My Book just requires attaching the Western Digital product to a power source and computer system. Software applications covering Backup, Security and Utilities can be installed using the software pre-loaded on the hard drive. I found some care did need to be taken with the software aspect as some of the links brought up an error message that the software was out-of-date and I would need to try a different route which wanted to download and install an IOS or Android app. Fortunately selecting other links on the hard drive produced better results and the software was successfully installed.
When creating a backup you are given a choice of using a local (My Book) or Cloud destination such as an existing DropBox account. Further choices are available as you can select an automatic, continuous backup or a scheduled task with user-selected settings. You can select when the backup is carried out using options such as hourly, daily or monthly with a specific time setting.
While the My Book has a connection slot for using a Kensington lock, there was no indication to show that the drive was receiving power or data during a backup session.. You do get a noticeable increase in the warmth of the device indicating that it was working. When not being put to some practical purpose, the My Book soon cooled down to a cold state, helped, no doubt, by the ventilation openings running across the top and bottom of the shell unit.
My tests revealed that when creating a backup using the My Book as your storage area, you are limited to a single backup job. I was tempted to create backup for specific tasks such as those dealing specifically with documents or financial data but this was not allowed. I could only create a single backup job using My Book as the destination. However I could editing the existing backup settings and change the data to be backed up but I was unable to create a second backup job.
As well as the backup option, based on the well respected Acronis True Image software, the package contains a security option whereby you can protect your data from unauthorised access by assigning password protected hardware encryption. Included in the package are utilities for carrying out checks on the My Book drive relating to its status and performance. Bearing the "Recertification" classification, the various versions of the My Book family are all priced lower than my search for drives under £200 that I recounted earlier.
My 3TB review unit is available for £59.99. The 4TB model is priced at £65.99. The 6TB product costs £95.99. Finally the 8TB version will set you back £119.99. These product all come with a one-year warranty.
https://shop.westerndigital.com/products/external-drives/wd-my-book-usb-3-0-hdd