Sharing Media via WI-Fi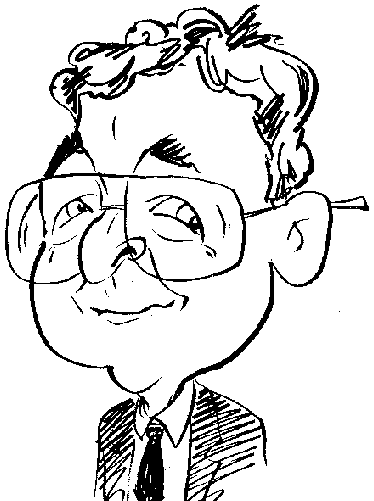 Review controls
It is Big Red Bus time yet again as two similarly specified devices arrive from different companies.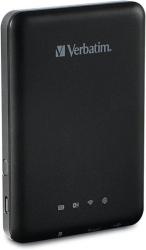 click image to enlarge
Every so often a Big Red Bus moment occurs and this is one of those situations. Recently two products arrived within a week or so of each other with similar functionality. No sooner had I completed my look at the Kingston MobileLite Wireless product than the Verbatim MediaShare Wireless offering arrived for review. In both cases, these products allow you to stream content that is stored on flash sticks and/or SD memory cards to various mobile devices such as smartphones or tablets.
Similar in size to the Kingston device with dimensions of 112 x 79 x 14 mm (L x W x D), the Verbatim MediaShare Wireless product is nearly 30g heavier which might not sound much but it is approaching a 30% increase. Overall I prefer the matte black front and shiny grey back arrangement adopted by the Verbatim device which has a more solid feel to it but looks are not everything.
A recessed on/off switch is located on the left side of the unit just above a micro USB port that is used for recharging purposes (a lead is supplied for this purpose). Positioned either side of a reset hole located on the base of the unit is an SD memory card slot and a standard USB port. These last two connection options are for attaching media storing the content that is to be streamed to networked devices. Running across the bottom front face of the Verbatim device is a series of LEDs used to indicate battery level, read/write activity, Wi-Fi connection and WAN connection.
Using the MediaShare Wireless device you can set up a network of devices. Rather than produce a public network, Verbatim believes that a private network would be more appropriate and so a password will be required by each device that joins the network. This password is an eight alphanumeric string that can be located on the rear of the Verbatim device. While I have no complaints regarding Verbatim's insistence of a private network, I do feel that the supplied password should not contain characters that could easily be miss-identified such as the numerals "0" and "1" which could be misread as the letters "O" and "l".
As with other similar devices, you will need to download the appropriate App from either the Apple Store or the Google Play Store. This App must be present on any device that forms part of the Verbatim network. It is this App which allows your smartphone or tablet to communicate with the Verbatim device as you select from the available content that you wished to be streamed to your smartphone or tablet. The App makes no attempt to organise and manage the content. It merely displayed the individual attached media storage devices and allows you to drill down through folders and levels to reach your target.
According to Verbatim, the MediaShare Wireless product should be capable of communicating with up to five devices simultaneously. My tests, sadly, failed to confirm this feature. I even encountered problems when restricting the network to my Motorola smartphone and Google Nexus tablet – both running up-to-date versions of Android.
Generally there were no problems when just a single device was being used to receive data. I say "generally" because I did encounter a problem on one occasion when my tablet claimed it was unable to play certain video files. However restarting my tablet cleared the problem and those same video files could be played without any problems.
Adding a second receiving device to the network did produce issues. As long as the smartphone and tablet were receiving the same video then the playback would run smoothly. However if I attempted to stream different videos, either from the same source or one from a flash stick and the other from an SD card, then problems did appear. In some cases the video would freeze on one device while continuing on the other. I would need to move the frozen video on a little in order to unfreeze the playback. I also noticed an occasional jerkiness on the audio being delivered on the smartphone. Even stopping and starting this video only partially cleared the problem as it would reappear a little later. In should be emphasised that these problems only occurred when different content was being streamed to the smartphone and tablet.
The Verbatim MediaShare Wireless is powered by a rechargeable 3000mAh Lithium-ion battery pack. According to Verbatim you should be able to get up to nine hours of continuous movie streaming. However I struggled to reach seven hours during my testing which did include the problems mentioned earlier.
Overall this MediaShare Wireless device flatters to deceive. Often it failed to live up to its promised performance and left me feeling disappointed with the experience it delivered. Verbatim has placed a price tag of £49.99 on this product.
http://www.verbatim.com/prod/accessories/wireless-streaming/mediashare-wireless/