Huawei Harmony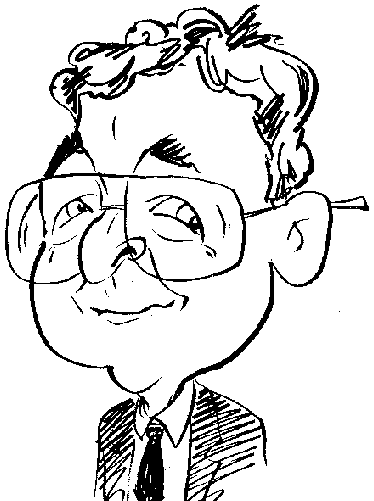 Review controls
As restrictions are eased and life begins to revert to a more normal existence, here is some news from Huawei.
While you make think that Huawei has been quiet of late, with regards to new products, the company has been busy developing solutions for different areas of the market. The result of this hard work can be seen in the raft of new announcements that have emerged from Huawei.
Immediately catching the eye, or should that be the wrist, is the latest version of the Huawei Watch which is now in its 3 Series incarnation with standard and Pro models. The standard version consists of Active, Classic and Elite varieties with the Pro model offering Classic and Elite offerings.
This new series of watches feature a curved glass screen and a 316L stainless steel case with a variety of faces from which the wearer can make a choice. Huawei has introduced a brand-new 3D rotating crown that can sense different levels of pressure and provide tactile feedback to any input from the user.
The Huawei Watch 3 series is capable of acting as a professional fitness and health manager. The product supports over 100 workout modes including the TRUCONNECT app by TV.FIT. This latest version of the Huawei watch can check on skin temperature through the use of its new high-precision temperature sensor. Support is also built-in for fall detection and SOS functions so users can monitor and manage health issues in real time. It will be interesting to see how this latest version of the Huawei watch copes with my diabetes and irregular heart beat.
While the standard version of the Huawei 3 series watch has a battery life of three days in smart mode and 14 days in ultra-long battery life, the Pro version increases these figures to five days in smart mode and 21 days when ultra-long battery life mode is implemented.
Due to be launched on the 18th June, the standard version of the Series 3 watch will be available from a RRP of £349.99. Prior to June 17th, the watch can be reserved with a £20 deposit thus giving the purchaser an additional £20 off the price and a free pair of Huawei FreeBuds Pro. Available from 28th June, the Pro version of the watch can be reserved with a £50 deposit to gain £50 off and a free pair of Huawei FreeBuds Pro.
Now up to version 4, the Huawei FreeBuds make use of a Liquid Crystal Polymer composite diaphragm that supports a frequency range of up to 40kHz. Equipped with a 14.3mm dynamic driver, this increases the bass tube by 15% over the previous version of the product. Using Adaptive Ear Matching technology, the FreeBuds 4 can automatically detect the ear shape and wearing condition. The FreeBuds 4 can then optimise the audio effect for consistent and high resolution audio quality.
The Huawei FreeBuds 4 weighs 4.1g per earbuds while the supplied charging case weighs in at 38g. Available in Ceramic White and Silver Frost, the Huawei FreeBuds 4 can deliver 4 hours of continuous music played with ANC turned off and 2.5 hours of music with ANC turned on. Quick charge technology is supported.
Pricing for this product starts at £129.99 for the wired charging model and £149.99 for the wireless charging model. Reserving the product, prior to the launch on 20th June, with a 10% deposit will bring a reduction of £10 off the overall price and a Huawei Band 4 Pro.
As well as wearable devices. Huawei has announced the launch of the company's MateView series of monitors in standard and GT versions. The standard version of this product is a 4K+ Ultra HD monitor that promises to deliver real-to-life colours on its 28.2 inch 3:2 panel in a native resolution of 3840 x 2560 pixels. VESA Display HDR™ certified to improve discerning details hidden in darker areas, means the Huawei MateView can support 98% of the DCI-P3 colour gamut and 100% of the sRGB colour gamut. This monitor has also received TÜV Rheinland Low Blue Light and Flicker Free certification. Along with cable connectivity, via two USB-C ports, two USB-A port, one HDMI port, one Mini Display Port and one 3.5mm audio jack, the Huawei MateView allows wireless connectivity to attach a mobile phone, notebook and tablet to the monitor.
Adding GT to the product's title brings some additional new features. This is Huawei's first curved monitor. With the display measuring 34 inches, the curved 21:9 panel can deliver a resolution of 3440 x 1440 pixels with a refresh rate of 165Hz. The Huawei MateView GT supports a peak brightness of 350 nits and a contrast ratio of 4000:1 plus HDR 10 for more realistic content.
Gamers should enjoy the monitor's Dark Field Control feature so that they can adjust display brightness in low-light and overexposed scenes. For audio and film fans, the MateView GT comes with an integrated SoundBar that has two speakers supporting 2.0 stereo sound. Prices for these two monitors is set at £499 for the Huawei MateView GT and £599 for the Huawei Mateview.
Providing an all-round environment for these new products is Huawei's Harmony 2 OS. This software provides for multi-device interaction. The software's Control Panel allows for users to connect just those devices needed for specific scenarios. You can also install an app on a single device and then transport the apps' functionally whenever and wherever needed.