Vodafone SmartPrime 7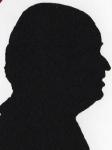 A PAYG offering from Vodafone, this 5inch screen offering seems almost small by some recent items that have passed over my desk but it means it fits easily in a pocket and can be held easily in the palm of your hand for ease of use.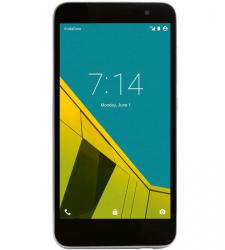 click image to enlarge
It is 14x7x.7cm and weights 135grams. The viewable screen is 11x6.5cm which gives the notional imperial diagonal measurement of 5inches.
Going round the outside has a volume rocker on the right with the on/off button below it. The base has a tiny slit speaker as well as a micro USB socket for charging. The left side is clear and the top has a 3.5mm socket for headphones/earbuds and beside it a pin hole microphone.
The back has the camera that protrudes slightly from the case and there is an LED flash just below it. One unusual feature is a slight indentation in the case towards the bottom of the left side to enable a fingernail to start the process of prising the back off, the battery is non removable but you can access the SIM and there is also a socket for a micro SD Card.
I remain on of the few that regularly turns a phone off, the start-up time is 35seconds and shutdown is 8seconds.
It has 4GB of internal storage and ¾ of that is likely to be available. More and more of my trips on buses and trains I see people with earbuds/headphones but not listening to music they are watching videos and downloaded TV from programs like iPlayer so the extra storage space provided by a Micro SD card can be useful, I tried a 64GB micro SD card and this was read correctly and according to the specifications it will accept up to 128GB but as I do not have one of those I cannot check this.
Fast connections are important even for those on PAYG and this 4G offering from Vodafone offers a 30 day trial period that allows you to try the network and if it does not perform then you can leave with no strings.
There are two colours available Graphite Black or Boron White.
I recently had a long day doing short visits so I was on the unit a lot of the time keeping up with emails etc. in total it was 14 hours from switch on till I arrived home and there was still 36% of battery left and for those worried about data use during this period I used 184MB of data.
I found the camera took quite acceptable images (8MP and it has an LED flash) and the odd front image 'Selfie' was also quite good.
Apart from the phone you also get a reasonable set of earbuds, a USB cable for charging and a USB mains plug. There is also a Quick Start Guide to get you up and running.
The processor is a Qualcomm MSM8909 Quad core offering. The Android operating system is the latest version 6.01 called Marshmallow.
For someone who wants a modern phone but not someone who uses mobile data all day every day the PAYG option can be a good choice and as the price of this Vodafone unit is a bargain £75 it is certainly worth considering.