Manchester Goes 5G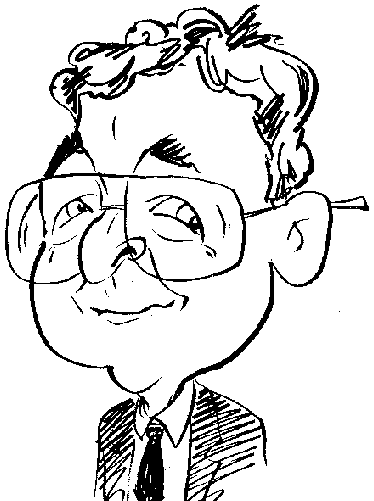 Review controls
The arrival of 5G technology is underway as testing begins in earnest and Manchester by Vodafone.
Travellers making use of Manchester Airport recently were in for a treat, of sorts, courtesy of Vodafone. Following earlier successful tests across a live network in April 2018 and the UK's first 5G holographic call in September 2018, which I witnessed, Vodafone set up a public demonstration of the capability of 5G technology. In a first for the UK, Manchester Airport was chosen as the location for the next step in Vodafone's trailing of 5G technology.
Helping Vodafone with the testing procedure were those holidaymakers and other travellers who were making use of the Manchester airport facilities at the time. As these visitors, escaped the trials, tribulations and possible the Manchester weather, they could avail themselves of the special service on offer from Vodafone using 5G technology.
In order to take part in this Vodafone initiative dealing with 5G technology which promises to deliver a super-fast network that was capable of, amongst other attributes. delivering downloadable content at up to four times quicker speed than when using 4G technology. Travellers needed to visit the airport's Terminal One. Once there visitors could pop into Vodafone 5G "blast pod". By visiting this location, travellers were given a free Entertainment Pass on streaming service NOW TV.
As 5G handsets are not yet available to the general public, and not even those lucky passengers taking part in this testing event, the trial was being conducted using Vodafone's "Gigacube" device. This piece of equipment is a portable router that is 5G enabled. Trialist passengers could connect to 5G via the Gigacube with their complimentary NOW TV Entertainment Pass. They could then download and stream content making use of the triple functionality of faster speed, low latency and increased capacity that is delivered by 5G technology.
According to the results released, Manchester Airport travellers, taking part in the trial event, could download content at up to four times quicker than 4G and, as a result, come away with more than enough entertainment for their flight to whatever was their chosen destination.
Among the content downloaded were episodes of "Tin Star". A single episode, consisting of a 656MB file, took 45 seconds using 5G technology while the nine episodes of the full season 2 of "Tin Star" was completed in 6 minutes 7 seconds with 5G. The same download, using 4G, took 28 minutes and 8 seconds.
This Manchester Airport trial event was conducted using 5G with Active Antenna (or Massive MiMo) technology. This particular technology allows the transmitting and receiving of more than one data signal. In this way the technology creates a multiple 5G "motorways" from one antenna. These streams are then beamed to a 5G router to create a fixed wireless access connection for users' many Wi-Fi devices to connect to this router and benefit from the high speed data connection it offers to appropriate users.
The introduction of 5G technology will enable those travellers, whether as holidaymakers or business orientated, to load a web page or a video instantly and then seamlessly stream a movie over 5G without any worries concerning buffering or lag.
While waiting for the official, rather than the "pie in the sky" arrival of 5G technology and performance, Vodafone current customers can opt to sign up to Vodafone Red Entertainment plan and choose to receive a NOW TV Entertainment Pass for the duration of their contract.
As the first of several travel hot spots being used by Vodafone for 5G testing purposes, Manchester Airport already features Vodafone 5G masts as part of its structure. Additional trials are taking part across the city while further trials will include Snow Hill railway station in Birmingham.
Lets leave the final words of this report to Brad Miller. Chief Operating Officer, Manchester Airport who stated " We are delighted to support Vodafone 5G trial at Manchester Airport. As we progress with the design and delivery of our £1bn transformation programme, we are constantly exploring how new innovations and technology can be applied to improve the airport experience. As a business with a strong presence in our surrounding community, Vodafone was a natural partner for a trial project like this and we look forward to collaborating with them again in the future.
https://www.youtube.com/watch?v=4Fqx_ajP4Hw&feature=youtu.be